7 Steps to Building an Emergency Savings Fund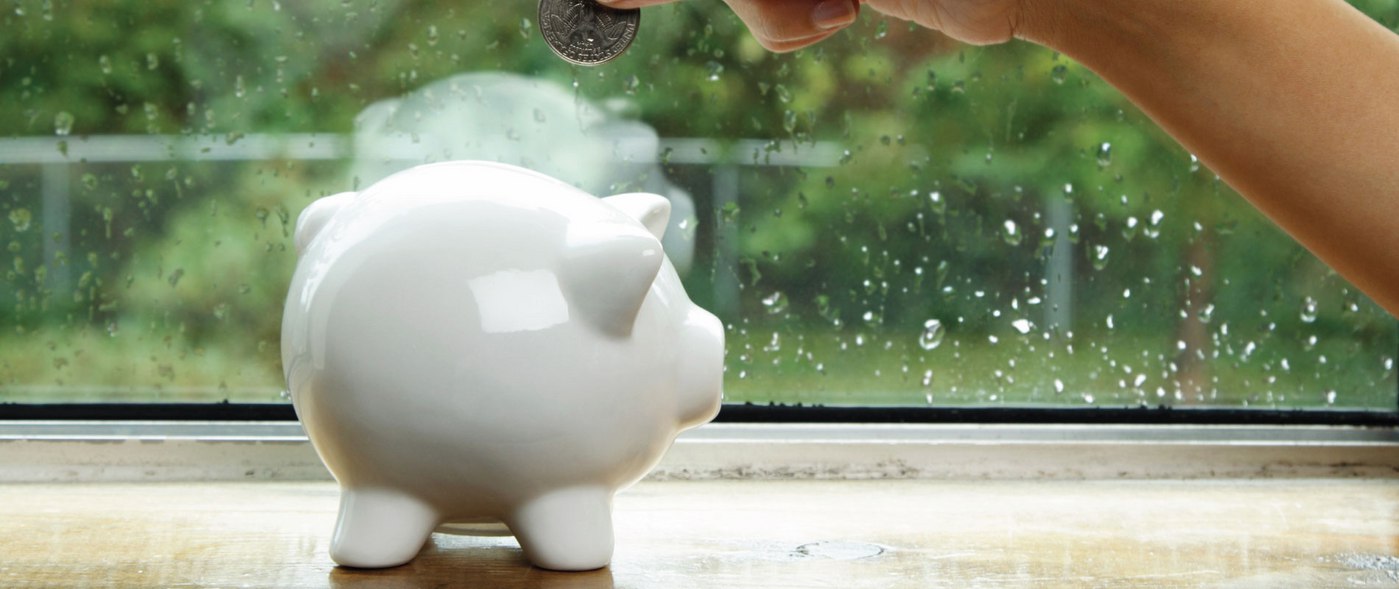 Let's be honest... no matter how well you plan and prep for emergency savings, the truth of the matter is something unexpected and un-budgeted is going to happen. Unfortunately, these big curveballs life throws at you aren't typically cheap enough that skipping a subscription payment like Netflix will put your budget back on track.
QUICK TIP: It's recommended to have

6 months worth of expenses saved,

but if that's not an option, that's ok. An emergency fund is not a fixed amount for everyone, so set a smaller goal that works best for you.
Whether you're just starting out with your first job and needing to replenish your emergency savings thanks to something unexpected, using these 7 steps to build your emergency fund will put future you in a really good financial situation:
1. calculate your monthly income
This will give you a baseline for how much you make per month and will give you a clear picture of how much you can realistically save per month or per year. When calculating your monthly income, make sure to take into account how much of your paycheck is removed for taxes and your retirement savings.

2. determine how much you need to save
A good rule of thumb is to save enough for 6 months of your monthly spending. That means EVERYTHING. Include your rent or mortgage, utilities, other bills, and don't forget to add a cushion for groceries and gas.
DON'T FORGET: Building your Emergency Fund isn't going to happen overnight, especially if you have other debts to pay down.
Setting your goal amount to save each month doesn't have to be drastic. No matter how much you start to save, you'll be doing more than you were the day before.

3. find ways to add to your fund
You should treat saving for your Emergency Fund as a bill to be paid, just like it's a priority to make your car payment. How?
Automatic Transfers:

You could use the "set it and forget it" method by setting automatic transfers to move money into your savings without having to lift a finger.


Direct Deposit:

Taking it a step further, you can set up your paycheck to have a portion directly deposited into your Emergency Savings account, taking away the temptation of spending the money rather than saving it

Old Fashioned Piggy Bank: If you tend to deal with cash, you could go "old school" with a piggy bank and stash the extra cash you have in there. (Psst... don't forget, having your savings in cash won't earn you any interest like keeping that money in a savings account would.)

4. create a budget and write down your spending
This will not only help you stick to your savings plan but will also allow you to see where you're overspending and find ways to reduce your costs. If you haven't already, download the Smart Budgeting Guide for a free printable monthly budget and spending tracker to help get you started:

5. open an account that will work for you
The type of account you choose to use for your Emergency Savings will vary based on your situation and current financial needs.
types of accounts for Emergency Savings:

Primary Savings: Standard and tiered savings accounts typically accrue a little bit of interest for the money that sits in your account. Generally, your money will work harder for you in a savings account than in your checking account.

Money Markets: Money Market accounts typically earn a little higher interest than standard savings accounts. There is generally a minimum deposit amount, but you can deposit and withdraw as often as you need.

Certificate of Deposits (CDs): CDs lock in your money with the rate for a specific amount of time. If you withdraw money before the term is up, there is a fee so make sure you have a good handle on your budgeting before locking in a CD.
A Money Market account is an attractive type of savings account for an Emergency Fund because you'll earn more thanks to a higher interest rate than in a regular savings account, but you still have easy access to your funds without being penalized (like with a Certificate of Deposit).

6. set attainable goals
It's not possible to reach your full emergency savings fund goal in just a few weeks – or even a few months – and that's ok! It's a process to save such a big chunk of money, so make sure you

set realistic goals

to keep motivating yourself.
If simply saying "I want to save $6,000" seems a little overwhelming, determine a smaller amount of money you want to save by a certain date, and continue to set your goals from there.
7. make adjustments
Like everything in finances, things will change. It never hurts to save money, so even if you reach your goal amount, continue to increase your goal - you'll only be helping your future self!
you've got the steps to get started... now what?
Now that you know what to do in order to build an Emergency Fund, remain focused and stick to your savings plan, and remember:
Only use the emergency savings fund in the case of an emergency!
If you think you need help getting started and determining how much you need to save, any of the branch staff at Skyla will be more than happy to help! Send us an email, give us a call at 704.375.0183, or stop by any of our branches to get started.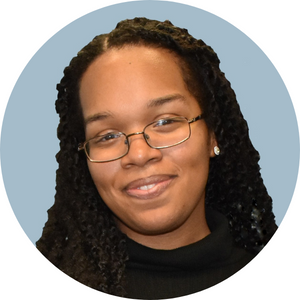 As the Content Specialist and author of the Learning & Guidance Center, Yanna enjoys motivating others by uncovering all that's possible in the world of finance. From financial tips and tricks to ultimate guides and comparison charts, she is obsessed with finding ways to help readers excel in their journey towards financial freedom.
learning & guidance
more resources to help your money grow
Have trouble saving money to reach your goals? Here are some effective steps and tools available to help you get started.
Looking for budgeting tips to accomplish your financial goals? Access our savings tools to help you become one step closer to achieving financial success.
Join our Mailing List
& get articles sent straight to your inbox
Not Sure Where to Start?
Here's your master savings plan: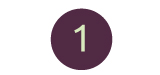 find your saving style
Check out some popular styles on how to save money.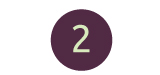 to-do's for an unbudgeted emergency
Here are actionable tips you can do to help you through a tough time.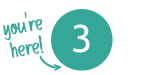 build an emergency savings
Save for an emergency with effective tips for anyone who isn't prepared.