Banking 101 | Checking Account
Why Do I Need a Checking Account?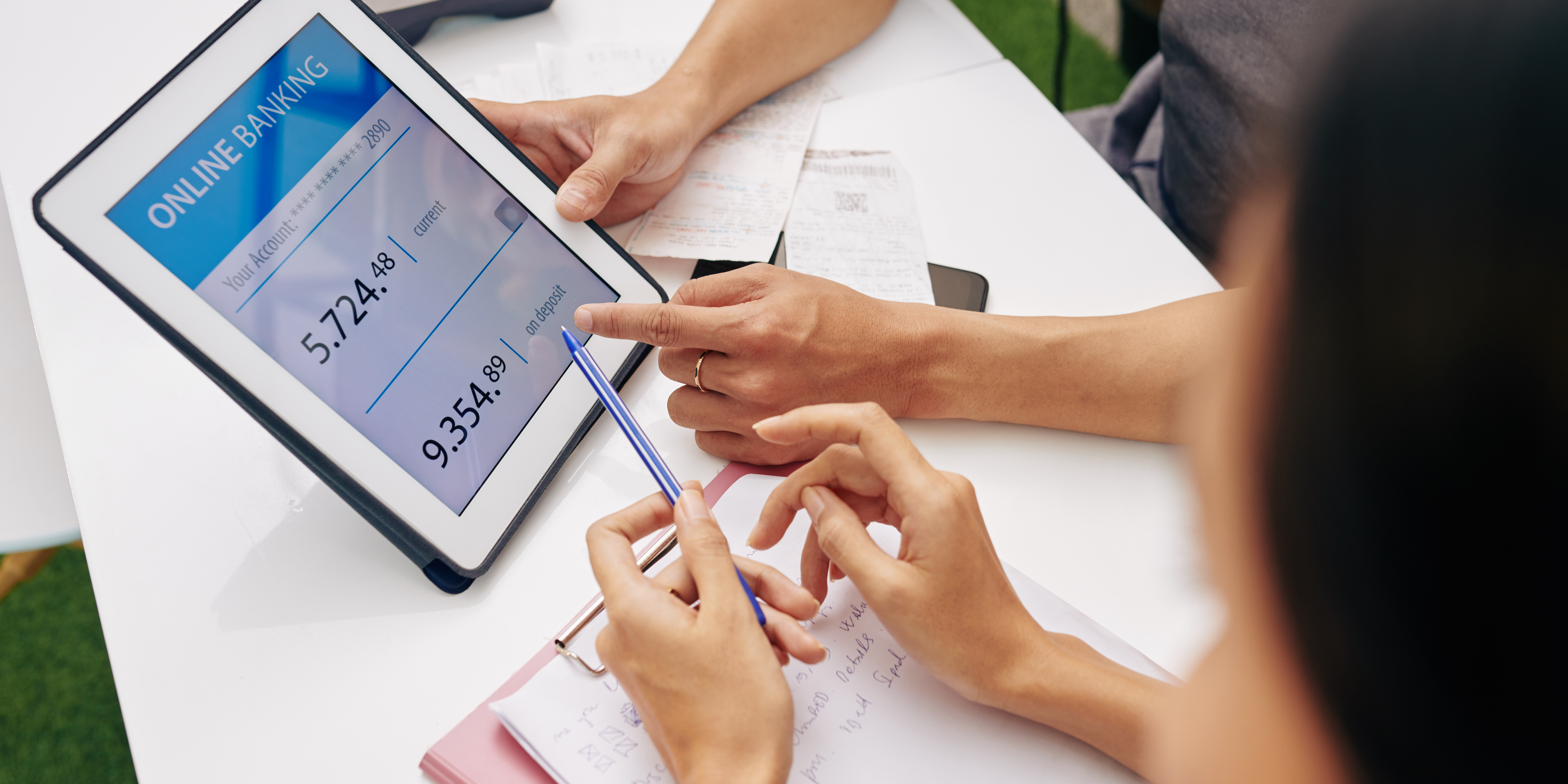 As you've considered your banking habits and looked at all the accounts you need to manage, have you ever asked yourself a question like this: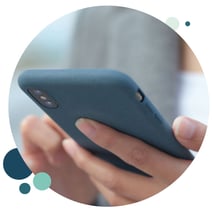 I already have a savings account, do I really need a checking account, too?
Why can't I just use my savings account for my spending and savings needs?
I use my credit card for all my spending, do I even need a checking account?
What's the point of having a checking account?
If any of these questions sound familiar, you're in the right place! I'm here to help explain the advantages and disadvantages of having a checking account to help you understand the benefits.
Psst… if you haven't done so already, check out the Basics of a Checking Account to get a general overview and understand the difference between checking and savings accounts.
here's what we'll cover

what are the advantages of a checking account?
a secure place for your money
The point of a checking account is to have a secure place to deposit and withdraw your money for everyday transactions. In the early days, if you wanted to spend money in your checking account, you'd have to use a checkbook or visit a branch to withdraw the cash you needed. Thankfully, that's no longer the case and, with the help of technology, you have a ton of new ways to access your money in a secure way.
Like Skyla, credit unions are regulated by the National Credit Union Association (NCUA). It's an independent federal agency created by the U.S Congress insuring deposits at federally chartered credit unions. Credit unions are federally insured by the National Credit Union Share Insurance Fund (NCUSIF), which is backed by the full faith and credit of the U.S. government. The bank equivalent is the (more widely known) Federal Department Insurance Corporation (FDIC). This agency is also backed by the full faith and credit of the U.S. government.
You can learn more about your money being secured at a credit union or bank here.
QUICK TIP:

Financial institutions like Skyla offer free checking accounts and you can open more than one which is great for budgeting purposes.
You have easy access 24/7
Many financial institutions offer online and mobile banking features, giving you easy access to your checking account 24 / 7. You can track your spending, transfer funds, and more!
Not to mention, having a checking account comes with a debit card where you can easily use your money in your account without carrying cash. You can access your checking account on the go with a debit card and withdraw money from your account using at an ATM or select retailers using the handy-dandy cash-back feature.
track your spending
With a checking account, you can track your transactions online. Many financial institutions offer online banking and mobile banking where you can monitor your spending in your account. If you belong to an institution that doesn't offer online banking - you can use a third-party digital services app like Mint App to track your spending.
have direct deposit
Having direct deposit set up with your checking account provides convenience. You're able to access your paycheck without waiting for them to arrive in the mail or having to deposit a check at a physical branch. This removes the chance of your money getting lost or stolen, damaged, or delayed if it was to arrive in the mail.
Unlimited transactions and withdrawals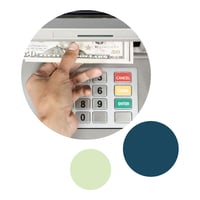 Many financial institutions offer checking accounts where you can conduct unlimited transactions and withdrawals per month. Typically, savings accounts have transaction and withdrawal limitations since the purpose is to save money, not spend it. You can always contact your lender if their checking accounts have unlimited transactions and withdrawals.
various types of checking accounts
Today, checking accounts exist to serve and benefit you. So, depending on where you are in life or whatever financial opportunity you may have, there's a checking account for it! Some of the checking account types include:
Traditional Checking Account: A basic or regular checking account where you can deposit or withdraw funds using a debit card or checks at ATM machines.
Student Checking Account: This type of account is targeted at high school and college students where they can learn and enjoy managing their money.
Joint Checking Account: A joint checking account is perfect if you want to add another person to your account. perfect for couples, families, or maybe roommates.
Senior Checking Account: This type of checking account attracts customers who are 55 and older, offering different checking account features that vary by the financial institution.
These are just to name a few. You can learn more about checking accounts and types here.
what are the disadvantages of a checking account?
there are Checking account fees
Well… that depends on the financial institution you're opening a checking account with. Since there are so many types of checking accounts, there are of course different types of account fees. Here are a few types of checking account fees you might come across:
Monthly Service Fee: Many financial institutions may charge anywhere from $15 and up to help maintain the account. There may be an opportunity to get this fee waived. Inquire about this fee waiver at account opening.
Overdraft Fee: This fee occurs when you've gone negative in your checking account. When you spend more than your account balance, many financial institutions may charge a fee ranging from $25 and up. Make sure to check with your financial institution to see if you are enrolled in Overdraft Protection or if there are other options available.

Non-Sufficient Funds (NSF) Fee:

When using a check to make a payment and the check bounces, the account holder will be charged an NSF fee which can be $35 or more.
ATM fee: This is another common fee your financial institution may charge if you try to withdraw money at an unaffiliated ATM. Fees may range from $2 -$8 dollars depending on a few things such as the institution you're with, the ATM you're using, and the transaction. If you are doing an international transaction, you may pay higher fees, especially for cash withdrawals.
minimum balance requirements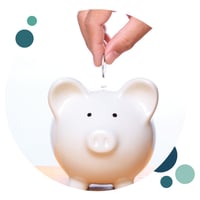 There are financial institutions that charge a fee if you go below a specific balance in the account. Many institutions offer to waive the fee if you have a direct deposit to the account or if you opt into a specific type of accounts like a college or student account. Check with your institution to see if there are balance requirements and if there are incentives in place to waive the fee.
checking accounts don't earn interest
Unlike savings accounts, checking accounts are typically not interest-earning accounts since they are designed to spend and manage funds. Yes, you can absolutely save money in a checking account, but you'll be able to save (and earn) more money with a designated savings account.
what to keep in mind
Even though there were more advantages than disadvantages to checking accounts, it's understandable if fees are the deal breaker. But guess what? There are ways to avoid many checking account fees. I talk about it in the latest checking account article Understanding Checking Accounts.
Other than fees, checking accounts truly is a safe place for holding your money where you can stay on top of your transactions and access your funds wherever you need 24/7. Here's a full look at what checking accounts offer, how they work, and more.
If you decide to open a checking account, first research the financial institution and the checking accounts offered so you know what you're interested in getting, then ask about fees if the account comes with any, and how to avoid them. Here's a look at what Skyla offers.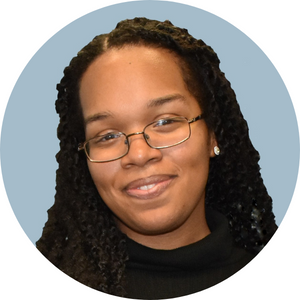 As the Content Specialist and author of the Learning & Guidance Center, Yanna enjoys motivating others by uncovering all that's possible in the world of finance. From financial tips and tricks to ultimate guides and comparison charts, she is obsessed with finding ways to help readers excel in their journey towards financial freedom.
learning & guidance
more resources for your financial journey
Balancing your checking account is not hard. It's a great way to track spending and avoid fees. Here are the steps that will get your account balanced.
Want a checking account but don't understand how it works or how it can benefit you? Here's a full look at how checking accounts can benefit you, how they can affect your credit, and more!
Join our Mailing List
& get articles sent straight to your inbox
Not Sure Where to Start?
here's your personal finance journey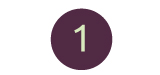 Checking account 101
Here's where you learn checking account basics to help you stay in control of your money.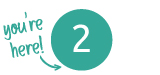 Determine if you need a checking account
Questioning checking accounts? here are some pros and cons to help you determine if checking accounts are for you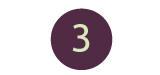 balance your checking account
Learn how to track your transaction and balance in real-time when you know how to balance your checking account