Banking 101 | Checking Account
Understanding Checking Accounts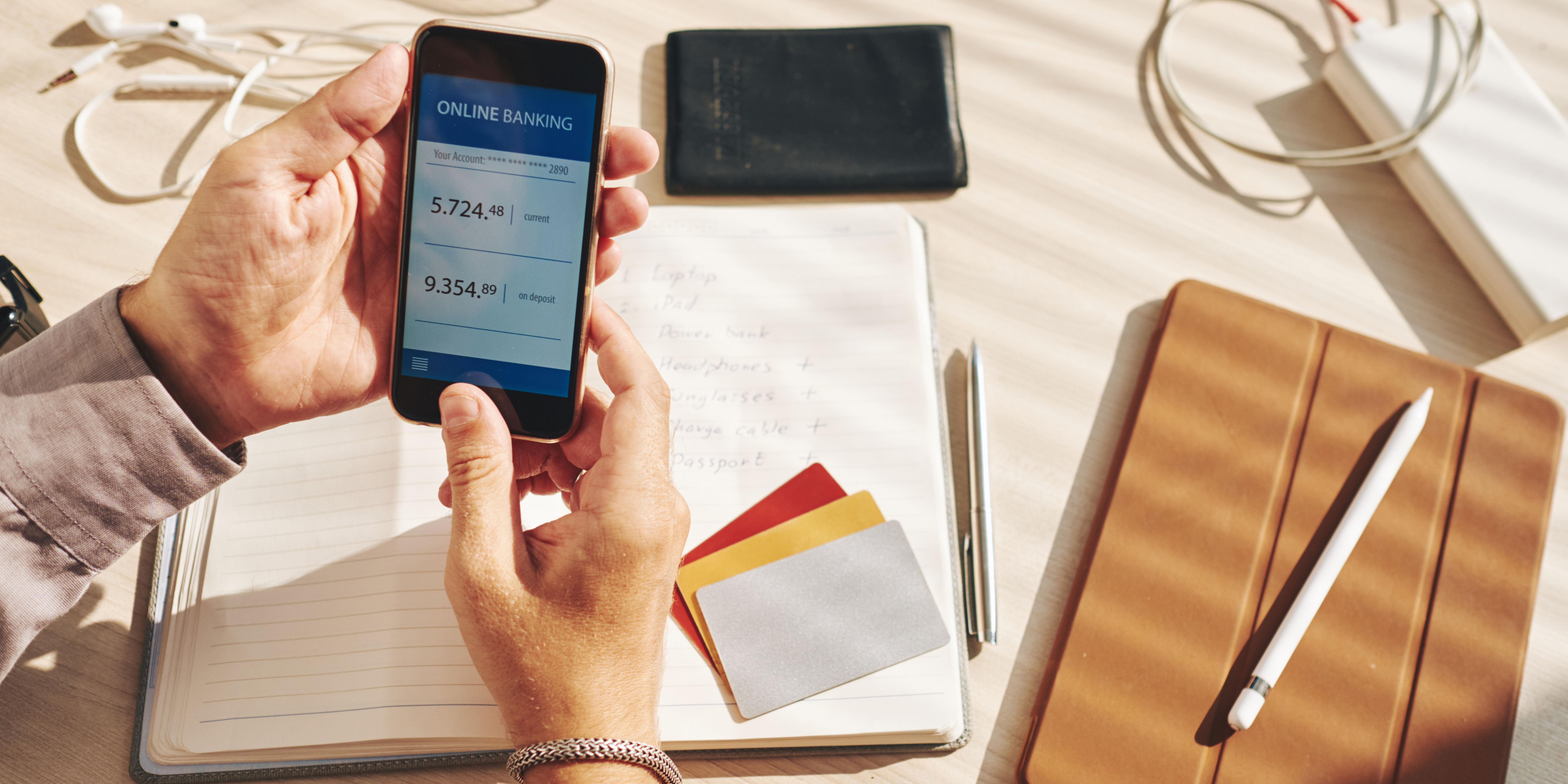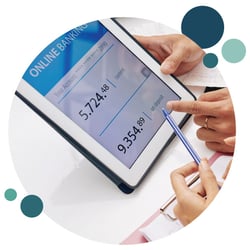 When it comes to easily managing your everyday spending, you need to make sure you have the right account for your needs. Unlike an auto loan that has one specific purpose (to help you buy a vehicle) you have a ton of different checking account options to help you get the job done.
I've been managing my money in a checking account forever (more than 15 years) and I'm thrilled to share how checking accounts provide convenience, security, money management, and more.
we have a lot of ground to cover so here's an overview:
what is a checking account?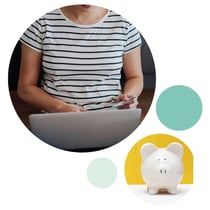 The point of a checking account is to have a secure place to deposit and withdraw your money for everyday transactions.
Way back when, if you wanted to spend money in your checking account, you'd have to use a checkbook or visit a branch to withdraw the cash you needed. Thankfully, that's no longer the case and, with the help of technology, you have a ton of new ways to access your money:
Debit Cards:

You can access your checking account on the go with a debit card and withdraw money from your account using at an ATM or select retailers using the handy-dandy cash-back feature.

ACH Transfer:

When an electronic check is handled, it's cleared by the Automated Clearing House (ACH) to send or receive money online from one bank account to another. ACH transfers include external funds, person-to-person payments, and direct deposits from employers and government benefit programs.
Bill Pay:

You can connect your checking account to simplify your monthly payments by keeping them all in one place with Bill Pay.

Wire Transfers:

A wire transfer is an electronic way to transfer funds from one party to another. when wiring funds from a checking account to another party, the recipient's contact, and bank info will be needed. Details like name and bank checking account and routing number info.
wait... can't i just use my savings account for all of that?
Technically it is possible to make payments using a savings account, but savings accounts weren't designed for everyday transactions like bill payments or grocery shopping... Savings accounts are made for you to save your money and some have withdrawal limits, making it more difficult to take out your money for everyday needs.
QUICK TIP: If you're paying bills and making multiple transactions using a savings account, it may be difficult for you to build your savings. Think carefully before using your savings account to make purchases or payments. If you need help saving money and building a budget, check out our article on How to Start Saving for a Goal.
To have a good idea of the differences between a checking and savings account, take a look at the chart below for a comparison of Skyla's accounts:
comparison of skyla's accounts:
what are the types of checking accounts?
Traditional Checking Account:

This is the basic or regular checking account where you can deposit or withdraw funds using a debit card, checks at ATM machines. Some accounts have fees associated with them, and some are free checking accounts.

Psst...

I'll cover checking account fees in a minute.
Interest-Bearing Checking Account: An interest-bearing checking account offers the same benefits as traditional checking, but it also pays your account balance interest. When interest pays your account balance, your balance grows over time. now that's money doing all the heavy lifting.
Student Checking Account: Now, student checking accounts are offered at many financial institutions. This type of account is generally targeted for high school and college students where the student can enjoy the benefits of a regular checking account but some fees may be waived, like low balance fees.
Fresh Start Checking Account: This checking account is dedicated to anyone looking to rebuild or reestablish their checking account history. There are many who have been denied a checking account due to negative bank account actions and activities like a history of unpaid fees, bounced checks, overdraft fees, and more. Many times financial institutions close the customer's account when this happens. A fresh start checking is perfect for trying again. Many financial institutions offer fresh start checking accounts with no minimum balance, no minimum monthly fee, and unlimited check writing.

Joint Checking Account:

A joint checking account is perfect if you want to add an additional person to your account. a joint checking account provides both account holders the same capabilities all for one account. This type of account may be perfect for couples, families, and maybe roommates (just in case you want to pay bills).

Senior Checking Account:

This type of account attracts customers who are 55 and older, offering different checking account features that vary by the financial institution. Many senior checking accounts may offer free checks and money orders and a fee waiver for a minimum balance in the account.
Lifeline Checking Account: This is an account for lower income earning and first-time account holders. This type of account is not offered at all financial institutions, but you may come across it. These types of accounts offer low to no monthly or minimum balance fees.
what fees can be charged with a checking account?
Well… that depends on the financial institution you're opening a checking account with. Since there are so many types of checking accounts, there are of course different types of account fees. Let's take a look at the common types of fees you may encounter at account opening at a financial institution.:
Monthly Service Fee: Many financial institutions may charge anywhere to $15 and up to help maintain the account. There may be an opportunity to get this fee waived. Inquire about this fee waiver at account opening.
QUICK TIP: Financial institutions may waive the monthly service fee if you meet the financial institutions minimum balance amount. For example, if you have $1,500 in your checking account and $1,500 is the minimum balance to waive the fee, then you won't incur a monthly service fee.
Overdraft Fee: This fee occurs when you've gone negative in your checking account. When you spend more than your account balance, many financial institutions may charge a fee ranging from $25 and up.

Non-Sufficient Funds (NSF) Fee:

When using a check to make a payment and the check bounces, the account holder will be charged an NSF fee which can be $35 or more.
ATM fee: This is another common fee your financial institution may charge if operating at an unaffiliated ATM. Fees may range from $2 -$8 dollars depending on a few things such as the institution you're with, the ATM you're using, and the transaction. If you are doing an international transaction, you may pay higher fees, especially for cash withdrawals.
QUICK TIP: Most credit unions joined an ATM network known as a Co-op Shared Branch Network (known as the CU Cooperative Systems, Inc). The network provides a connection of fee-free ATMs between other credit unions allowing the member to access their money at more than 30,000 ATMs nationwide.
I

nternational ATM Fee:

When using a foreign ATM, your bank, your financial institution may charge a fee, anywhere up to $5, maybe more. You can avoid this fee by inquiring and getting a card that does not have a foreign transaction fee. you can also avoid using foreign ATMs or open a checking account that doesn't charge a foreign fee. Make sure you contact your financial institution about this.
Foreign Transaction Fee: Also called a "currency conversion fee," you can be charged when you make transactions while traveling abroad using a debit card. The fee is typically 1% to 3% of the purchase amount.
Paper Statement Fee: Your financial institution may charge you if they send a paper statement to your home. The fee typically ranges from $1 -$7. You can avoid this fee altogether if you opt into electronic statements, where your statements are emailed instead.
Account Closure Fee: This is a fee banks change to get you from closing your account and leaving the institution for another. This fee also occurs if you recently opened the checking account and closed it. Plenty of banks don't charge a fee, but others charge anywhere up to $25. Psst... before opening a checking account, make sure you're sure about the financial institution you're choosing, and make sure you ask about account closure fees for your peace of mind.
My face researching all of the common account fees: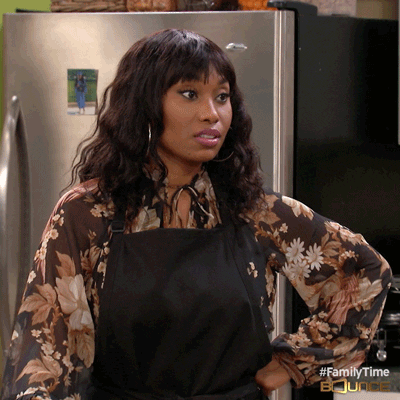 QUICK TIP: Many credit unions like Skyla, offer free checking accounts. You deserve to spend your money how you want, when you want, without worrying about pesky account fees. Access the flexibility and control of your finances with a Simply Checking account today. Here's more on our different checking accounts.
can a checking account affect my credit score?
The short answer? Yes. But only for certain things... If you're making a deposit or withdrawal, write a check, close a checking account, or open more than one checking account, the activity will not show on your credit report or score – only your credit and debt activities affect your credit score.
If your account is overdrawn and you do not pay what you owe, many financial institutions report to a system called Chexsystems. Chexsystems is a consumer credit reporting agency that actively tracks related closed checking, savings, and other deposit accounts at financial institutions. If your account was closed and was reported to Chexsystems, that can negatively affect your credit report. Here's what they monitor:
Overdrafts

Unpaid Negative Balances

Bounced Checks

and more
If you decide to add overdraft protection to your account, you're signing up for a new line of credit and will trigger a credit report inquiry. The bank will report the overdraft protection to the 3 major credit reporting bureaus. Contact your financial institution to learn more about their procedures for overdraft protection and reporting to the bureaus.
are checking accounts insured?
Yes! Whether you plan to open an account at a credit union or a bank, checking accounts are insured, but by two different agencies. The Federal Deposit Insurance Corporation (FDIC) insuring banks and the National Credit Union Administration (NCUA) insuring credit unions. Both the FDIC and NCUA insured up to the same amount, $250,000 and more. You can learn more about insured savings here >
now that you got the basics, keep this in mind
Phew... that was a ton of checking info. Overall, I'm sure you're looking to make some smart money moves, so it's ideal to open a checking account as soon as you're making money. A Checking account can help keep your money safe, be a good way to manage your money, and even encourage positive financial habits.
Just remember - when you open a checking account, first research the financial institution and the checking accounts offered so you know what you're interested in getting, then ask about fees if the account comes with any and how to avoid them.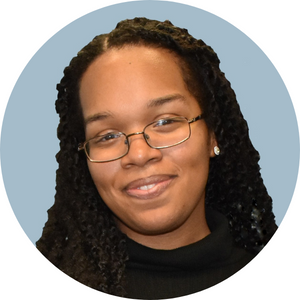 As the Content Specialist and author of the Learning & Guidance Center, Yanna enjoys motivating others by uncovering all that's possible in the world of finance. From financial tips and tricks to ultimate guides and comparison charts, she is obsessed with finding ways to help readers excel in their journey towards financial freedom.
LEARNING GUIDANCE
more resources for your financial journey
Don't know if your money is safe at a credit union? Here's how they protect their member's money, similar to banks.
Don't know the amount you need to keep your checking account in good shape? Different checking account fees can mess that up. Here's an amount that'll help.
Join our Mailing List
& get articles sent straight to your inbox
Not Sure Where to Start?
here's your personal finance journey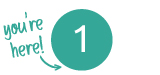 learn checking account basics
Here's where you learn checking account basics to help you stay in control of your money.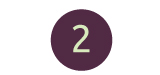 determine if you need a checking account
Questioning checking accounts? here are some pros and cons to help you determine if checking accounts are for you.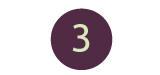 balance your checking account
Learn how to track your transactions and account balance in real-time when you know how to balance your checking account.