How to Best Use a Credit Card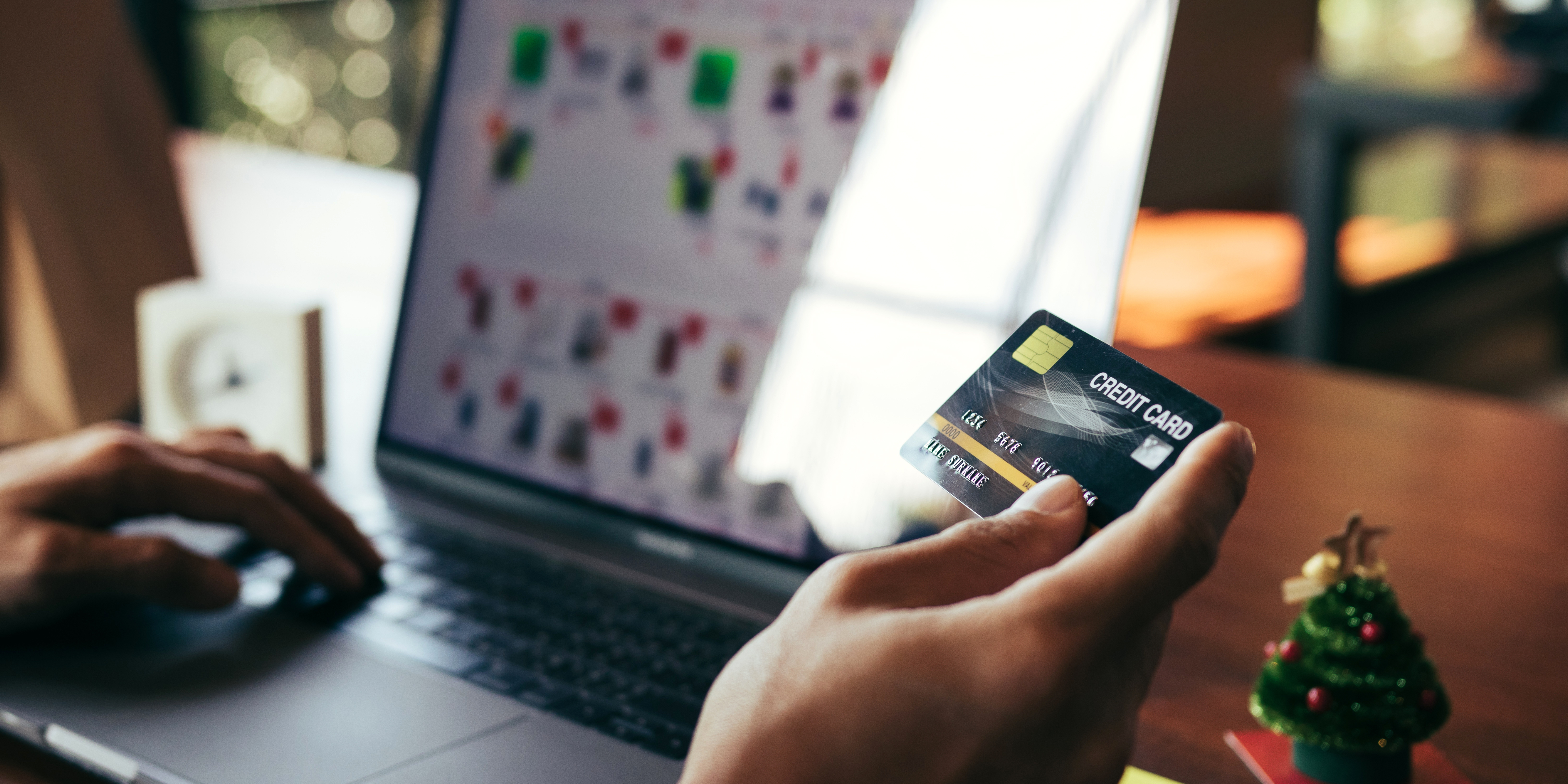 Credit cards often get a bad rap, but only because people don't understand how to properly utilize them. If you use credit cards correctly, they can actually help your credit and save you money.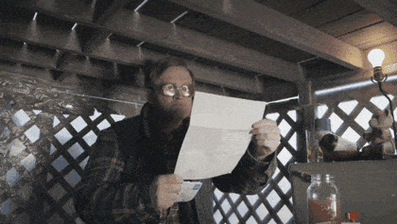 Via Giphy
So if you're looking for tips on using credit cards responsibly, you've come to the right place!
To avoid any mishaps with credit card usage, here are some credit card dos so you'll come out enjoying your card and reap the benefits they have to offer. Afterward, I'll share some credit card mistakes users make that damage a credit score and cost you money.
here's a quick look how to best use a credit card
research, research, research
Before using a credit card, you should pick one that works for you and your needs. Shop around and do your research before choosing the credit card that's right for you.
This means comparing interest rates and fees (think annual fees, foreign transaction fees, late payment fees, etc.) and loyalty rewards you might be able to take advantage of, like cash back or redeemable rewards points for travel or merchandise. Always know what you're getting into! You want to make sure you have a credit card that you can handle.
QUICK TI

P:

If you're searching for a credit card that fits your needs, you can start with Skyla's credit card options. You can explore our credit cards here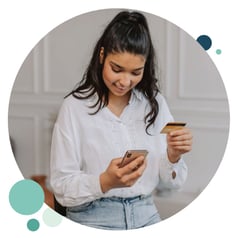 If you're a beginner with credit cards you should consider getting a secured credit card before getting a regular (unsecured) card.
Secured credit cards operate the same as regular credit cards but are backed by collateral. This means a security cash deposit is required to open a credit card account. There are higher approval odds with getting this type of credit card versus getting an unsecured credit card.
QUICK TIP:

If you don't know a thing about secured and unsecured credit cards, I highly suggest you look into them because knowing the difference can help you out in the long run

.

Here's where you can start.
read the fine print
When doing your research for a credit card, make sure you read everything the credit card has to offer, including the fine print. Since there are so many lenders offering different types of credit cards, there will be fees and conditions that are different than others. Pay attention to credit card fees, grace period, rates if you defaulted on a payment. You don't want to miss any hidden conditions that could be sprung on you later.
Make sure to pay attention to:
Credit card fees
Billing cycle dates (not every card has the same due date!)
Grace period
Rates if you defaulted on a payment
You don't want to miss any hidden conditions that could be sprung on you later.
understand your credit card fees
Depending on the credit card you get, it may come with fees. Knowing those fees will help you stay prepared when paying off your credit card balance. Typical credit card fees include an annual fee, interest charges, late payment fee (if you're late on a payment), Balance transaction fee, etc.
Psst…You can check the credit card terms, such as interest rates and fees, before applying for the credit card. And don't forget about that handy Schumer box! The Schumer Box will include:
Your Annual Percentage Rate (APR), which indicates the amount of interest you'll be charged on your purchase(s) if you don't pay your credit card off in full each month.
The flat fee or annual fee
Minimum payments
How your outstanding balance will be calculated
Number of days in a billing cycle
pay your credit card bill on time
At the end of each billing cycle, you'll be sent a statement by your lender. This includes your balance and the date your payment is due before it's considered late. Make sure you pay the amount you owe on time otherwise you'll be hit with a late fee which could be around $35 and your credit score would be negatively affected, too.
Since your payment history affects 35% of your credit score, you could see a significant decrease in scoring if you're more than 30 days late making a payment.
Psst... Having automatic payments set up to pay off your balance is a sure way of avoiding missed payments. This is certainly not mandatory, but it will definitely help if you're afraid you'll miss a payment. Or, you can contact your lender to see if a direct deposit can be set up so a portion of your paycheck each month can go towards your credit card balance. Again, you don't have to do this, but it can help pay down debt from big purchase items.
read your credit card statement each month (& get familiar with due dates)
In relation to paying your credit card bill on time, you need to know how to read and understand a credit card statement.
Your statement will show a summary of how you've used your card for the specific billing period. It includes an overview of account activity, payment information (like your new balance for the month), payment due date, credit limit, available credit, and much more.
If you're aiming to be a responsible credit card user, pay close attention to your statement, so you're always in the loop. Check for any problems. Fraud happens way more often than you think so if you don't recognize a charge, report it right away. Reporting fraudulent charges prevents you from paying for things you did not buy.
Psst... if you notice an issue with making an upcoming payment, you can always contact your lender. There may be a way they can maneuver your due date to a later time. Just don't expect the date to be pushed out to 3 months. Lenders are normally generous to pushing due dates to a later date within the month.
keep your credit utilization low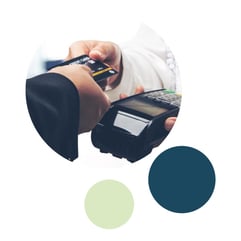 A credit utilization ratio is your total credit to your total debt and is expressed as a percentage. Let's say you have one credit card with a $11,000 credit limit, a credit utilization ratio of 30% means you currently have $3,300 balance.
On revolving credit, such as a credit card, make sure to keep your balance low. Why? Because it can indicate that you'll have problems paying your bills on time. You should also try to keep your utilization under 30%.
QUICK TIP:

If you have more than one credit card, the credit utilization ratio will reflect on the amount of debt you are carrying on all credit cards - just remember to keep your balance low. If you have a high balance on your credit card, make sure you pay off that balance.

only charge what you can afford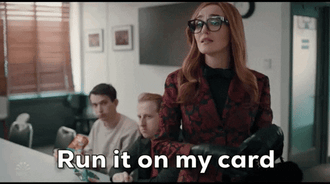 A credit card is meant to help build your credit, so it makes sense to use your credit card. The trick is to only use it with purchases that you can actually afford or those larger items that you have a solid plan on how you'll pay them off. That way, you're less likely to get yourself in credit card debt trouble.
Seeing a large line of credit sitting in your account can cause some temptation to spend it. Make sure you purchase things that are a priority to you, and you have a way of paying them back. If you can't afford a purchase, then don't use your credit card to buy it. To help you make the best decisions when purchasing, stop and ask yourself - Is this a purchase I want or need?
stick to a budget
To ensure you're not overspending or getting close to your credit limit, a budget will help you stay on track! Set a spending limit. If you budgeted your expenses to $500 pay off any credit card debt you have. Sticking to a budget means knowing how to budget, which you can learn about the Basics of Building a Budget and even snag a freebie!
think twice if you plan to use your credit card as a replacement for cash
This is for anyone who could be tempted to use a credit card on every. single. purchase. Your debt can add up making it harder to repay the lender.
Remember, with a credit card, you're not just repaying the lender the exact amount you spent on a purchase you made, you're paying more. This includes interest charges and other fees especially if there were cash advances, annual fees, and over-the-limit fees. Plus, if you're late making a payment you can expect to pay a late fee.
QUICK TIP: Think twice if you're deciding to use a cash advance (when you withdraw cash from the credit card account.) since you could get hit with pesky fees. Read more about cash advances here
take advantage of credit card promos, rewards, and discounts
If you have a credit card offering rewards like racking up extra points for a discount in shopping or traveling - or better yet, cash back - take advantage! Credit cards with rewards offer an opportunity to put your hard-earned money back in your pocket.
Avoid using your credit card...
if the pos terminal looks questionable
A POS, or "point of sale" is a machine that's installed at merchants like gas stations or cash registers. This allows merchants to accept payments when you use your credit card.
Well, guess what? This is how fraudsters can access your personal information. No, they don't have to steal your physical credit card to obtain your personal info. Fraudsters conduct credit card skimming where hackers use the stolen data and sell your data, or create counterfeit cards, fraudulent charges - things like that, to credit card accounts if the POS Terminal looks questionable
Here's more on credit card skimmers and what they look like.
what's next?
Now that you're well-versed in credit card usage, it's time to learn about the mistakes that can affect your credit score and incur unnecessary costs. If you've already made some missteps, don't worry - there are ways to improve your credit without taking on more debt. Just follow these steps:
As always If you have any questions or comments, our Customer Service Representatives are here for you. You can send an email, give us a call at 704.375.0183, or visit any of our branches.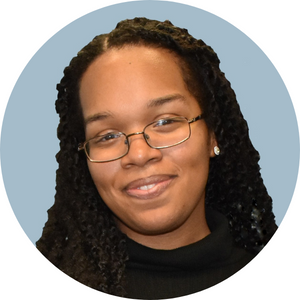 As the Content Specialist and author of the Learning & Guidance Center, Yanna enjoys motivating others by uncovering all that's possible in the world of finance. From financial tips and tricks to ultimate guides and comparison charts, she is obsessed with finding ways to help readers excel in their journey towards financial freedom.
learning & guidance
more resources for your credit card journey
Need help understanding your credit score? Here's what's most important about credit scoring and the steps to take to improve it.
Don't know what to expect when getting a credit card? Here's what you need so you can properly prepare and enjoy your credit card today.
Join our Mailing List
& get articles sent straight to your inbox
Not Sure Where to Start?
The Path to Credit Card Confidence: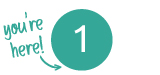 Master Using Credit Cards Effectively
Here are the best ways to use a credit card.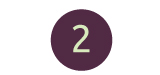 Learn How to Use Revolving Credit
Here's how to properly use revolving credit and avoid hurting your credit score.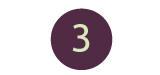 Know Benefits and Risks of 0% APR Credit Cards
Here's what happens and what to keep in mind when you sign up for this kind of credit card.