When Should Kids Have Bank Accounts?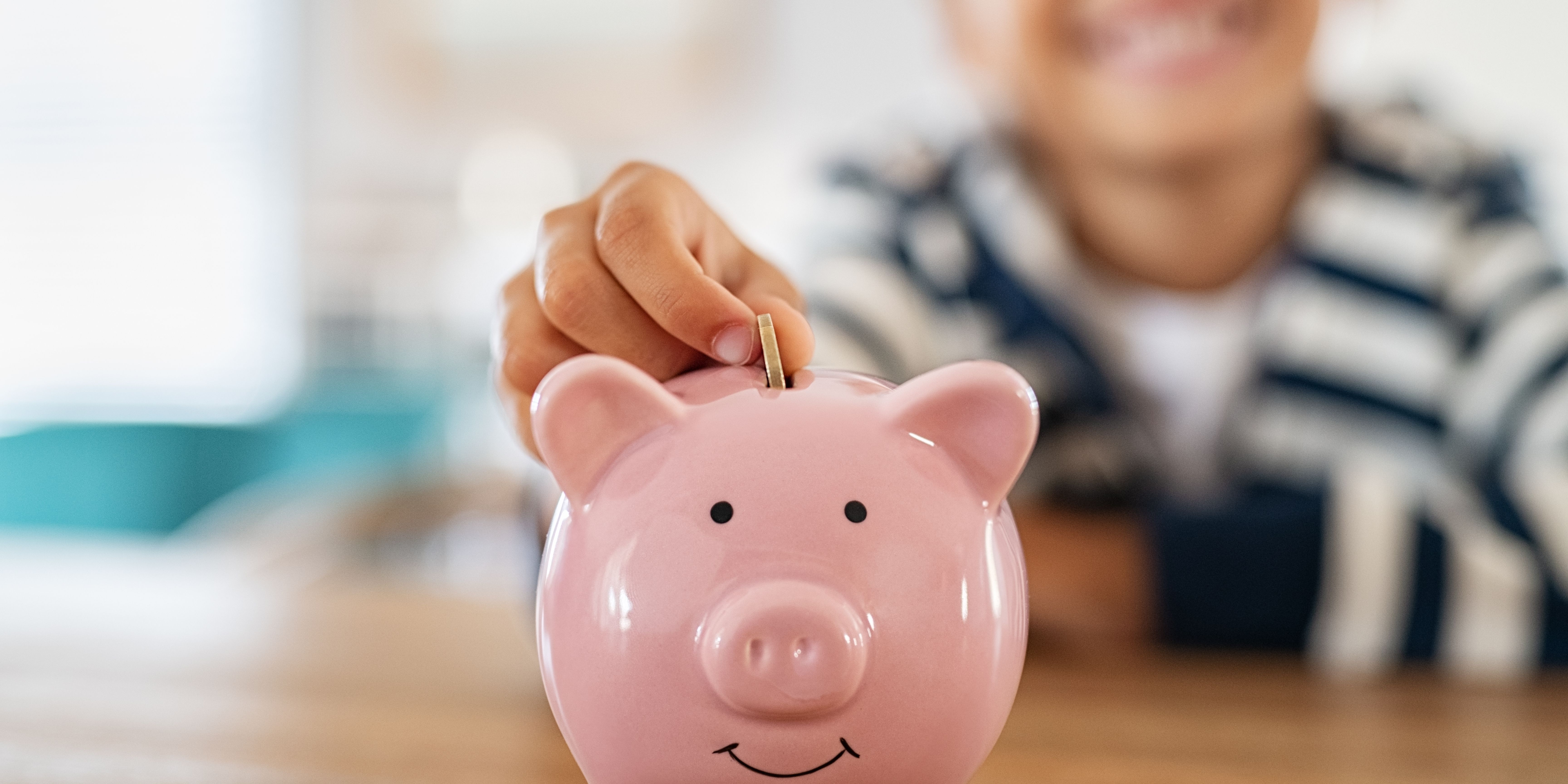 One of the rites of passage for children is when they get their first bank account.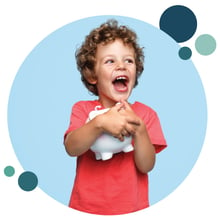 This can be a great way to help them learn about money and how to handle it responsibly and an early age and set them up for future success.
But when is the right time for kids to start banking? And, what are the best practices for parents?
In this article, we'll answer these questions and provide some tips on teaching your children about money management.
QUICK TIP – This article is focused around a child's own bank account that he or she can use as a tool for money management as they grow. If you have additional savings accounts set up behind the scenes for college or extra savings, way to go - the sooner you start that account, the better!
here's a look at what we'll cover
what age should kids have their own bank account?
Having a bank account can help them understand the importance of budgeting and financial responsibility while still being able to make purchases safely. The general consensus is that children should be around 12-13 years old before opening a bank account. At this age, they're mature enough to understand the concept of money and how to manage it responsibly.
Many banks enable parents, grandparents, and legal guardians to open an account for babies in order to get a jump-start on the child's future finances. Depending on the financial institution, there may be limitations as to if the child can have a debit card based on age.
It's also helpful to make sure that your child has a debit card attached to their checking account so they can learn how to use it. Psst... many financial institutions offer teen checking accounts which are usually available until the child become 18 years old.
QUICK TIP:

Benefits of a Skyla checking account - including a debit card - are available to anyone 18 years or older. But our savings accounts can be opened by anyone, regardless of age.
what are the benefits of having a bank account at a young age?
Having a bank account can be beneficial for children in many ways.

It can teach them how to save their money, as well as provide an opportunity to learn about investing
Bank accounts also encourage your child to develop an understanding of budgeting and how to manage their finances responsibly.
It can also provide a secure place for your child's money so they don't have to worry about losing it or having it stolen. This peace of mind is especially important as children start to save up for bigger purchases down the line.

how to open a bank account for a minor?
Many financial institutions make opening an account for a minor straightforward and can be done in person or online. The parent or legal guardian will need to provide some basic information, such as the child's name, date of birth, and address, as well as your own identification. Additionally, you may need to provide proof of income or other documentation depending on the bank.
Once you have opened the account, it's important to sit down with your child and discuss how to use it responsibly. This will give them a better understanding of money management and help teach them valuable lessons about saving for the future.
what to do if your child receives money as a gift
If your child receives money as a gift, it is important to talk about the best way to use it. You can suggest that they save some of the money for a larger purchase in the future, and then set aside the rest for short-term goals such as vacations or movies.
It's also helpful to encourage your child to be responsible with their money by setting up a budget and working to stick to it. This will help them learn the importance of saving and spending within their means.
tips for teaching kids about money and finances
Lead by example. Showing your child how you manage your own finances can give them important lessons on how to budget and save.
Talk about money regularly with your child. This can help them understand the basics of financial literacy and help them make informed decisions when it comes to spending and saving.
Encourage your child to set goals for their savings and provide incentives when they reach them. This will help them develop good habits and foster a positive attitude towards money and how it is used.
Explain those bank-y terms. Once they understand the basics of saving and budgeting, start talking about harder banking concepts like interest rates, APRs and APY's, credit cards, loans, and other financial concepts. If possible, plan to bring your child to the branch whenever you go so they can become familiar with these terms from the experts, too.

Keep your child informed about any changes in the banking industry, such as new products or services that might be of use to them. This will help them stay up-to-date on the latest trends and make better financial decisions for their future.

Overall, teaching your child about money management from an early age can be beneficial in helping them become financially responsible adults. By following these tips, you can give your child the tools to make informed decisions about their finances which will prepare them to handle their own money as they grow older.
QUICK TIP: When at the store paying for a purchase, have your child with you - in fact, include them in the transaction when paying the cashier. This will give them hands-on experience of how managing money works.
ready to open an account for your child?
To get started, reach out to your local bank or credit union and ask about their offerings for kids.
Want to open an account for your child at Skyla, we're here to help! As always If you have any questions or comments, our Customer Service Representatives are here for you. You can send an email, give us a call at 704.375.0183, or visit any of our branches.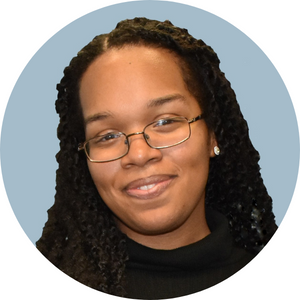 As the Content Specialist and author of the Learning & Guidance Center, Yanna enjoys motivating others by uncovering all that's possible in the world of finance. From financial tips and tricks to ultimate guides and comparison charts, she is obsessed with finding ways to help readers excel in their journey towards financial freedom.
learning & guidance
more resources for your financial journey
Do you know where to put your savings? Here's a look at the different savings accounts so you know which would work best for your savings needs.
Don't know how credit unions differ from banks? This article answers your credit union questions and will help you determine if credit unions are a valuable and viable option for your banking needs.
Join our Mailing List
& get articles sent straight to your inbox