How Is a Credit Union Different Than a Bank?

When finding a financial institution, you want to make sure it's a place you trust, fits your needs, and serves your core values. While some choose to store money in a jar or coffee cup at home, most look to credit unions and banks. This is because there's an opportunity for financial growth, financial literacy, and lending solutions.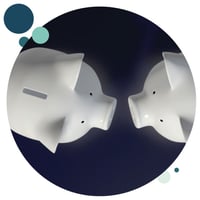 Still, consumers are faced with the question of which is best for their banking needs.
Both offer financial products such as checking and savings accounts, personal loans, and digital services. Both institutions also offer financial security to ensure consumers' funds are safe, but credit unions and banks differ in more ways than you think.
We're going to give you an honest, unbiased, look at the difference between credit unions and banks to help you determine which is best for your banking needs.
what is a credit union?
Credit unions are not-for-profit organizations built to serve and benefit their members. Anyone can join a credit union as long as you're within the field of membership. Once you join, you become a member and part-owner of a credit union. Members get to vote and elect a board of directors to manage the credit union.
what is a bank?
Banks are for-profit organizations, owned by investors and make a profit for their investors. Anyone including companies can open an account at a bank. Once you open an account at the bank, you're a customer.
what products do credit unions & banks offer?
financial products
Checking and Savings Accounts:

At credit unions, checking and savings accounts are called share accounts. Opening a share account is where many start their membership at the credit union. Some credit unions offer free checking accounts where you can open a savings account for as little as $5 and you can take advantage of the other services offered by the credit union. Some credit unions may charge a fee if there is inactivity in the account after a certain period.

Banks may charge fees and require a deposit when opening and maintaining a checking and savings account. A deposit can be as low as $25 and fees may be monthly depending on the bank.
QUICK TIP: Since credit unions exist to benefit their members, they can offer higher interest rates on savings accounts, including CDs (Certificate of Deposit), and lower rates on loans.
Loans and Credit:

Both banks and credit unions offer mortgages, auto loans, students loans, and personal lines of credit, credit unions offer affordable loans to help you in life.
Psst...

Lending solutions may vary between credit unions and banks.
Online and Mobile Banking:

Larger credit unions and banks have advanced technology to allow members and customers to access their accounts and manage their debit or credit cards from the convenience of their computers, tablet, and smartphone. This allows members and customers to monitor their accounts, transfer funds, pay bills, split a bill, turn a debit or credit card off for protection, review e-documents such as statements, and more.
Investment Services:

Both credit unions and banks have financial advisors on board to help their consumers with financial planning. From retirement and educational planning and more - financial advisors are available to help get consumers' priorities and goals in place.
Business Services:

Credit unions and banks also offer business services such as business accounts business credit cards business loans and more to help keep business transactions separate from personal finances.


financial security
Both banks and credit unions are protected. Credit unions are regulated by the National Credit Union Administration (NCUA), where they pay insured deposits to the member owning the account up to $250,000. Banks are insured by the Federal Deposit Insurance Corporation (FDIC). The FDIC insures customers' accounts up to $250,000.
Here's a look at the accounts that are insured by FDIC and NCUA between credit unions and banks
accounts fdic and ncua will insure
accounts fdic and ncua will not insure:
Skyla is regulated by NCUA and is federally insured by the National Credit Union Share Insurance Fund (NCUSIF). The NCUSIF is backed by the full faith and credit of the U.S. government. The NCUSIF insures each depositor up to $250,000.
Skyla takes it one step further. For those customers with higher deposits, Skyla has an additional $250,000 deposit insurance through Excess Share Insurance Corporation (ESI). This means your deposits are insured up to $500,000 at no additional cost to you. Learn more here!
perks and benefits
Both banks and credit unions offer perks and benefits. Aside from high-interest rates on savings, favorable rates on loans, and less fees, credit unions offer discounts within their community.
Take Skyla's, for example:
● Military & First Responder discounts
● Trustage Health Insurance
● Access to the Charlotte Metro Credit Union Amphitheatre's Fast Lane
● Customer Loyalty Discounts
Banks offer cashback rewards programs for incentives like using their credit card instead of a debit card or when you use their mobile app to redeem points at certain stores.
how are credit unions and banks different?
credit unions support their communities
Credit unions give back by supporting important charitable organizations. In addition, profits are returned to the members - instilling a similar set of values as other credit unions - which enriches the community.
While banks do many things, their primary goal is accepting deposits.
how does Skyla support the community?
Skyla makes banking personal and is dedicated to partnering with and supporting the local community through annual scholarship awards, financial contributions to local organizations and initiatives, and simple business financing for community growth and revitalization.
Check out how we are enabling enriching and encouraging the lives of the community in which we serve.
are loan approvals different?
Credit unions typically have better approval odds for a loan due to bad or no credit at all. This is because loan officers review more than a credit score when members submit a loan request. Loan officers know their members are more than just a number - they're valued members! So loan officers review a variety of factors when reviewing your application. Factors include your income, the relationship you have with the credit union, your previous loans, and more.
Check out our flexible loan options that'll fit your lifestyle here.
on that note... are you happy where you bank?
Remember, credit unions are not-for-profit organizations that serve you. They are member-owned meaning, the member is part owner of the credit union.
Banks are for-profit organizations, owned by investors and make a profit for their investors. Anyone including companies can open an account at a bank.
When deciding between the two types of financial institutions, it's not always easy peasy. Do some research and ask the following questions when determining a financial organization to trust.
How many people trust that financial organization?

How long have they been around?

Do the institution's service, mission, and core values fit your needs and values?

What are you missing from a financial institution?

Are there fees or limits to services?

Can I access my account from anywhere?

Is my money insured?

How do you treat consumers?
Take a moment and reflect on what's important to you when it comes to your money. If you're thinking of joining a credit union and want to learn more about how to become a member and what membership entails, I've created that article for you here.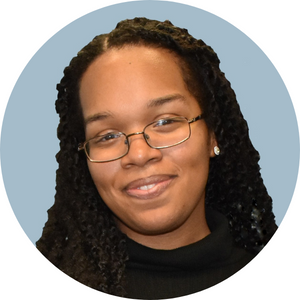 As the Content Specialist and author of the Learning & Guidance Center, Yanna enjoys motivating others by uncovering all that's possible in the world of finance. From financial tips and tricks to ultimate guides and comparison charts, she is obsessed with finding ways to help readers excel in their journey towards financial freedom.
learning & guidance
more resources for your financial journey
Heard about credit unions but you don't know what it means to be a member? Don't know what it means to be a credit union member? Find out what membership entails including how to open an account to help you determine if credit unions are for you.
There are great benefits to having a relationship with your bank. Two include a better banking experience and avoiding fees. Here are more reasons that'll benefit you.
Join our Mailing List
& get articles sent straight to your inbox