How Do I Get a Mortgage With No Down Payment?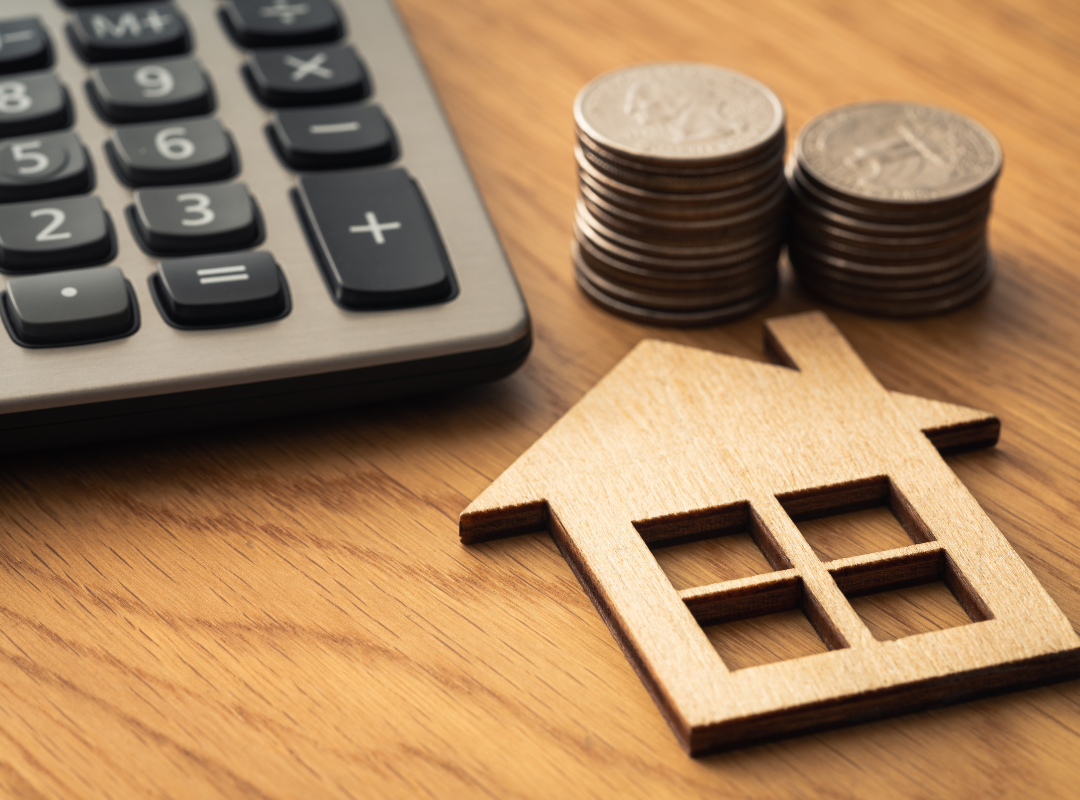 One of the biggest expenses associated with purchasing a home is the down payment. For most mortgages, lenders require borrowers to put down at least 20% of the purchase price of the home.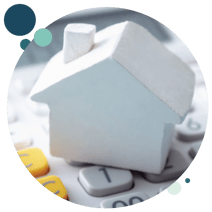 For a $200,000 mortgage, that means a minimum down payment of $40,000! For many people, saving up that kind of money can be a real challenge.
Fortunately, there are ways to get a mortgage with no down payment. In this article, we'll discuss the different methods that are available to you and provide tips on how to prepare for the home buying process and increase your chances of getting approved for a loan. So, if you're wondering how to buy a house with zero money down, keep reading!
here's a quick overview of what we'll cover
what is a no-down-payment mortgage and how does it work?
A down payment on a home loan is the amount of money that you pay upfront to secure the purchase of a property. This amount can be anywhere from 3% to 20% of the total cost of the home based on the lender or program requirements. It is important to note that you may not be required to make a down payment at all.
A no-down-payment mortgage is a mortgage where you are not required to make a down payment when you take out the mortgage. To qualify for a no-down payment mortgage, you'll typically need a good credit score and to be able to prove that you have a steady income. No-down-payment mortgages can be a great option if you can afford a monthly mortgage payment but don't have the necessary down payment saved. Despite having no down payment, they do come with some risks.
There are also typically higher interest rates associated with it so it's important to compare different options before deciding on one.
QUICK TIP: Just because you're within a no-down-payment mortgage program doesn't mean you won't face other costs like standard closing costs, earnest money, or due diligence expenses.

how can i get a mortgage with no down payment?
This type of mortgage program can be for first-time home buyers or repeat home buyers. Here's what you need to know when qualifying for one:
having established credit
provide documentation of income and assets
meet the lenders eligibility requirements
benefits and drawbacks of a no down payment mortgage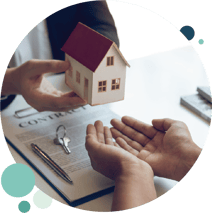 For many homebuyers, coming up with a down payment is the biggest obstacle to homeownership. Luckily, there are mortgage programs that allow for little to no money down. While these loans have certain benefits, they also come with some risks that should be considered before taking the plunge.
BENEFITS
Have more money for savings:

Yay - you won't have to empty your bank account! This can be especially helpful for first-time buyers who may not have the savings or income to afford a traditional 20% down payment.
You can buy a home sooner: When you don't have to worry about coming up with a huge amount of money upfront, you can move on to the next step in your process of buying a house.

drawback
However, there are also some drawbacks to consider.
Paying Private Mortgage Insurance (PMI): Having a no-down payment mortgage could mean you'll end up paying private mortgage insurance (PMI) if you put less than 20% down on your home. PMI is an insurance policy that protects the lender in case you default on your loan, and it can add hundreds of dollars to your monthly payment.
You'll have little or no equity: If an emergency happened, you wouldn't be able to tap into your home's equity right away because there was no down payment. This can make it harder or cost more to sell or move if you need.

You may receive a higher interest rate:

You'll wind up paying a higher interest rate compared to other home loan options with a down payment requirement because the lender is taking a risk on you.
You may not qualify for as many funds: Without a down payment, the lender might see you as a risk and may be least likely to grant you 100% of the loan you're requesting.
where can i get a mortgage with no down payment?
If you're looking to get a mortgage that doesn't require a down payment, here are some options for ya!
Credit Union Home Loans:

There are credit unions that offer mortgages, too! Credit unions - like Skyla - have mortgage programs where applicants must meet certain requirements like having proof of employment, established credit and more to be approved for a mortgage. But you'll be surprised, credit unions offer benefits that are just as good as the US Department of Agriculture and the U.S. Department of Veterans Affairs. With credit unions, you'll have to become a member, but the process is easy!

Here's how >.
USDA Home Loans: A USDA home loan is a mortgage that is insured by the US Department of Agriculture. These loans are available to rural homeowners who may not qualify for other types of mortgage loans. USDA home loans can be used to purchase or refinance a home, and there is no down payment required. There are also no monthly mortgage insurance premiums, which can save borrowers hundreds of dollars per month. USDA home loans are available with fixed or adjustable interest rates, and the interest rate is typically lower than what is available from other lenders. Borrowers who have trouble qualifying for a conventional mortgage may find that a USDA home loan is the perfect solution.
VA Home Loans: A VA home loan is a mortgage loan that is guaranteed by the U.S. Department of Veterans Affairs (VA). The loan is available to eligible veterans, service members, and surviving spouses. The VA does not directly originate or fund the loans, but it does guarantee a portion of the loan, which protects the lender against loss if the borrower defaults. As a result, VA home loans typically offer more favorable terms than conventional mortgages, making them a good option for eligible borrowers. Some of the benefits of a VA home loan include no down payment, no mortgage insurance, and lenient credit requirements.
does skyla offer mortgage options with no down payment?
We sure do! Our Welcome Home Loan was crafted with you in mind:
No Private Mortgage Insurance (PMI) required
Skyla pays your Appraisal, Credit Report, and Flood Certification fees
Options for those with limited credit history
30-year fixed-rate term. Fixed rate terms up to 30 years.
No prior homeownership within the last 12 months
Most property types approved
Closing Costs can be paid by the seller
With no down payment required, extra funds can go towards actually paying off your Welcome Home Loan rather than Private Mortgage Insurance (PMI) to the lender. This means you pay off your Welcome Home Loan faster than a conventional loan – because every cent builds your equity!
now that you know how to get a mortgage with no down payment - what's next?
should i get a mortgage with no down payment?
If you're still wondering if you should get a mortgage with no down payment, first remember that you will likely have to pay private mortgage insurance (PMI) if you put less than 20% down on your home. PMI can add several hundred dollars to your monthly payment, so be sure to factor that in when considering a no-down payment mortgage.
You will also want to make sure you have enough cash saved up for other expenses, such as closing costs, repairs, and unexpected bills. This extra cash will certainly come in handy for you to be able to afford a higher monthly payment amount in case your interest rate isn't favorable low.
QUICK TIP:

When preparing to get a loan, make sure you have a payment plan in place and prepare for any unexpected emergencies, so you don't miss any payments. Your credit score will be affected. You can learn more here >.
With some careful planning and patience, it is possible to get a mortgage with no down payment.
If you're still not sure whether a no-down-payment mortgage is right for you, our Mortgage Loan Officers are here for you. You can send an email, give us a call at 704.375.0183 x 1525, or visit any of our branches.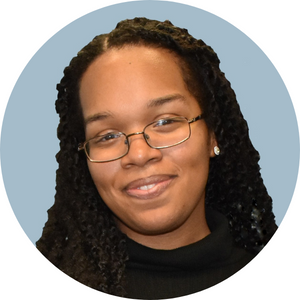 As the Content Specialist and author of the Learning & Guidance Center, Yanna enjoys motivating others by uncovering all that's possible in the world of finance. From financial tips and tricks to ultimate guides and comparison charts, she is obsessed with finding ways to help readers excel in their journey towards financial freedom.
learning and guidance
more resources for your home buying journey
Have trouble saving money to reach your goals? Here are some effective steps and tools available to help you get started.
Looking for budgeting tips to accomplish your financial goals? Access our savings tools to help you become one step closer to achieving financial success.
Join our Mailing List
& get articles sent straight to your inbox