Are Credit Unions as Tech-Savvy as Banks?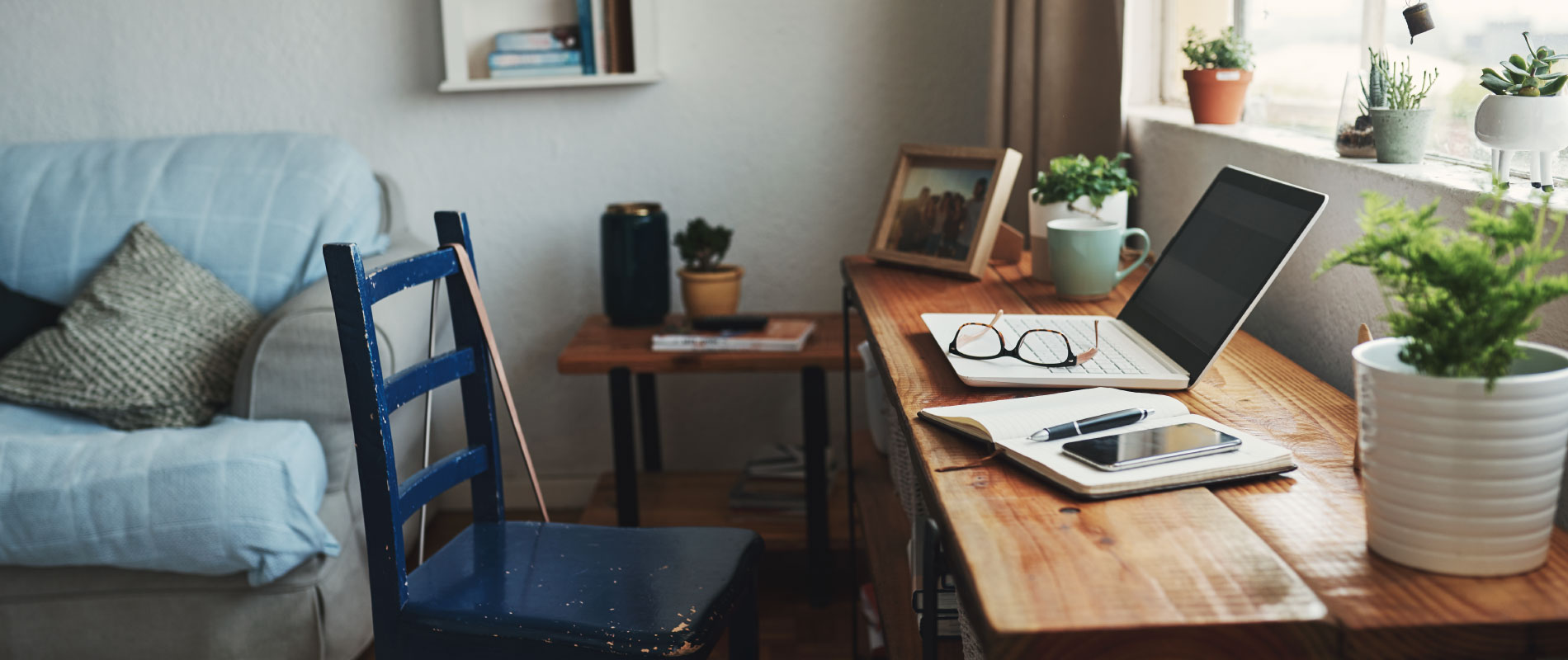 Do credit unions offer online banking services? Absolutely! Local credit unions have had digital banking tools and apps similar to financial players like the big banks for years, but it's still often a concern for new and potential customers.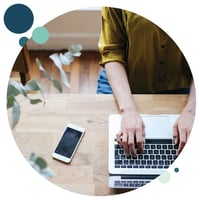 If you're part of the crowd that wonders if credit unions can meet your financial needs digitally, this article is for you! I'm going to address the myth of outdated online banking and uncover the digital services credit unions actually offer.
Like Skyla, credit unions are known for having the ability to save their members money with fewer fees, lower interest rates on loans, and more personalized services compared to banks. Now it's time for you to know how credit unions offer those various financial services on the digital side.
common questions asked about credit union technology:
are credit unions tech-savvy?
Absolutely! One of the biggest misconceptions many have about credit unions is their status on technology – but rest assured, credit unions are not technologically behind. They are just as in tune with their technology and able to operate online, offer robust and secure cybersecurity, online banking, and mobile banking services as the bigger and traditional banks.
Skyla has provided digital banking for years and it keeps getting better and better with the addition of new features. You can experience contactless payments online, deposit checks on your phone, transfer funds and pay loans, and so much more.
According to Forbes, the National Credit Union Association released a study that credit unions spend over $6 billion on digital technologies in the first 3-months of 2018. Chase Bank spent less than

half

of that for that entire year.

do credit unions and banks have the same digital services?
Sure do! Here's a look at credit unions' digital services.
Quick & Easy Account Access: Many credit unions offer quick, easy, and secure account access using biometric authentication. This includes touch sign-in and face ID for Apple devices and, and fingerprint for Android devices.
View Accounts: View your accounts in one place, making monitoring and managing your accounts, transferring money, paying bills, and more so much easier!

Transfer Money:

One of the biggest benefits of digital banking is the ability to transfer funds and pay bills without having to visit a branch! Some credit unions have their own digital payments system. These private digital networks allow you to send and receive money from members and nonmembers.
QUICK TIP: Not every credit union offers Zelle, but they do have money transfer options that work just as well. If there's a credit union you're thinking of joining, contact them to learn their transfer money options.
Bill Pay: Tired of writing checks and buying stamps? Online Bill Pay makes paying bills quick and easy. Send payments on-demand or set them up to automatically reoccur. Like

Skyla

, most credit unions offer services like Bill Pay to simplify your monthly payments by keeping them all in one place. You can schedule payments, too.
E-Statements: Instead of getting a statement in the mail, many credit unions allow members to enroll in e-statements meaning you'd get it via email, instead. Yep - credit unions believe in going green, too!

Account Alerts and Reminders:

Did you know credit unions offer custom account alerts where you can receive updates about your account in real-time via text or email? In addition to receiving account updates for security purposes, the alerts can help you stick to your budget by tracking your spending and saving habits through transaction notifications and account balances!

Psst..

we have this feature at

Skyla

- check out your alert options here.
Mobile Deposit: With mobile banking, many credit unions offer mobile deposits so you can deposit a check by simply taking a photo of it - no more trips to the teller line!
mobile deposit quick tips
Card Controls: Like Skyla, most credit unions have taken it a step further by allowing members to control their credit and debit cards online. Through online or mobile banking, members are able to: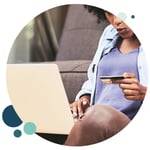 Activate or order a new card
Freezing your card if you just misplaced it
Report it lost or stolen
Change the transaction limit
Notify the credit union of travel dates to prevent fraud alerts
Balance Your Budget/ Track Your Spending: Some credit unions have a budgeting feature that tracks your spending, calculates your deposits and expenses, and shows a report of your spending for the week, month, or year. Not all credit unions have this feature and you can contact your credit union to learn more, but it's a simple replacement to third-party budgeting tools like Mint.com or manually tracking your spending.
Secure Chat: This is a unique feature many credit unions have that bigger banks don't. At credit unions, the chat feature connects you to a real representative - not a robot. You can find the chat feature either located on the credit union's website, online banking, or mobile banking. Contact your credit union to ask about this feature.
Skip-A-Pay: This is a feature many credit unions offer their members which is a program where you can often enroll online. Like Skyla, members with an auto loan, HELOC, or personal loan with Skyla, you may be eligible1 to skip a monthly payment for a small deferral fee of $402. By skipping a payment, you'll have some extra cash to put toward other high-priority expenses.
can i transfer money from a credit union to another financial institution online?
Of course! It's understandable to have more than one financial account that's why credit unions offer money transfer options allowing you to send or receive money from other financial institutions including banks.
QUICK TIP: At Skyla, you can transfer money from your account to your external financial account through digital banking. Simply log in and select Transfer on the main menu then select My Non-Skyla Accounts to get started.
can i join a credit union online?
Absolutely! When it comes to credit unions, many are unsure where to start. If you have lingering credit union questions, check out one of our other articles about credit unions like How is a Bank Different From a Credit Union, or What does it mean to be a Credit Union Member.
If you're not a member and are interested in joining Skyla, you can open your account with a few easy clicks. If you're currently a member and are interested in opening a new account or applying for a loan such as an auto loan, HELOC, personal loan, or a credit card, you can apply online too. And the response time when returning a decision on any of our services is quick! Feel free to learn more here.
do credit unions have a shortage of atms?
It might seem like all credit unions have a limited number of ATMs since credit unions are typically very regional, but that's simply not true! Most credit unions joined an ATM network known as a CO-OP Shared Branch Network (known as the CU Cooperative Systems, Inc). The network provides a connection of fee-free ATMs between other credit unions allowing the member to access their money at more than 30,000 ATMs nationwide.
Skyla is a member of the CO-OP Shared Branch network too. No matter where you travel, you can access your account at over 5,600 credit union branches and over 30,000 surcharge-free ATMs! Find a location near you >
Plus, you can avoid paying a surcharge fee by visiting any CashPoints ATM. For a full list of no-surcharge ATMs throughout North Carolina, check out this locator.
do credit unions have contactless cards?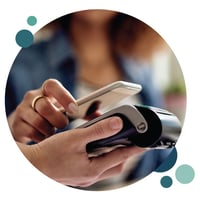 At first, there were a few credit unions offering contactless pay when making purchases with a credit or debit card. In recent years, more credit unions have offered their members a quick way to pay for their purchases.
Like banks, credit unions offer the contactless pay option, with the wave-like symbol on the debit or credit card. If there isn't a wave-like symbol, financial institutions have opted into other quick payment solutions using a payment app on your smartphone which allows the member to link their card to pay for purchases on the go.
ready to choose a credit union for your digital needs?
Phew – that was a lot! So you just got a (long) run-through of the digital features most credit unions offer their members through their digital banking platforms. Are you ready to take advantage of joining a credit union? You can start with Skyla. Click the link to get started.
If you're still questioning credit unions and want to know how they compare to banks. I have an article for that! Check out the Difference Between a Credit Union and Bank to get a true comparison of what credit unions offer compared to banks.
ok, here's the fine print: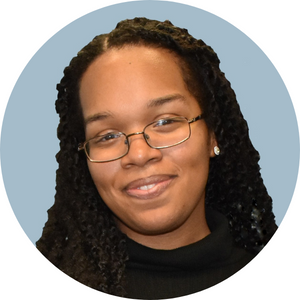 As the Content Specialist and author of the Learning & Guidance Center, Yanna enjoys motivating others by uncovering all that's possible in the world of finance. From financial tips and tricks to ultimate guides and comparison charts, she is obsessed with finding ways to help readers excel in their journey towards financial freedom.
learning & guidance
more resources for your financial journey
Don't know how credit unions differ from banks? This article answers your credit union questions and will help you determine if credit unions are a valuable and viable option for your banking needs.
Do you think you need to be or have ties to the military to join a credit union? Here you'll find the answer and what to look for when joining a credit union.
Join our Mailing List
& get articles sent straight to your inbox