What Are the Costs of Buying a Home?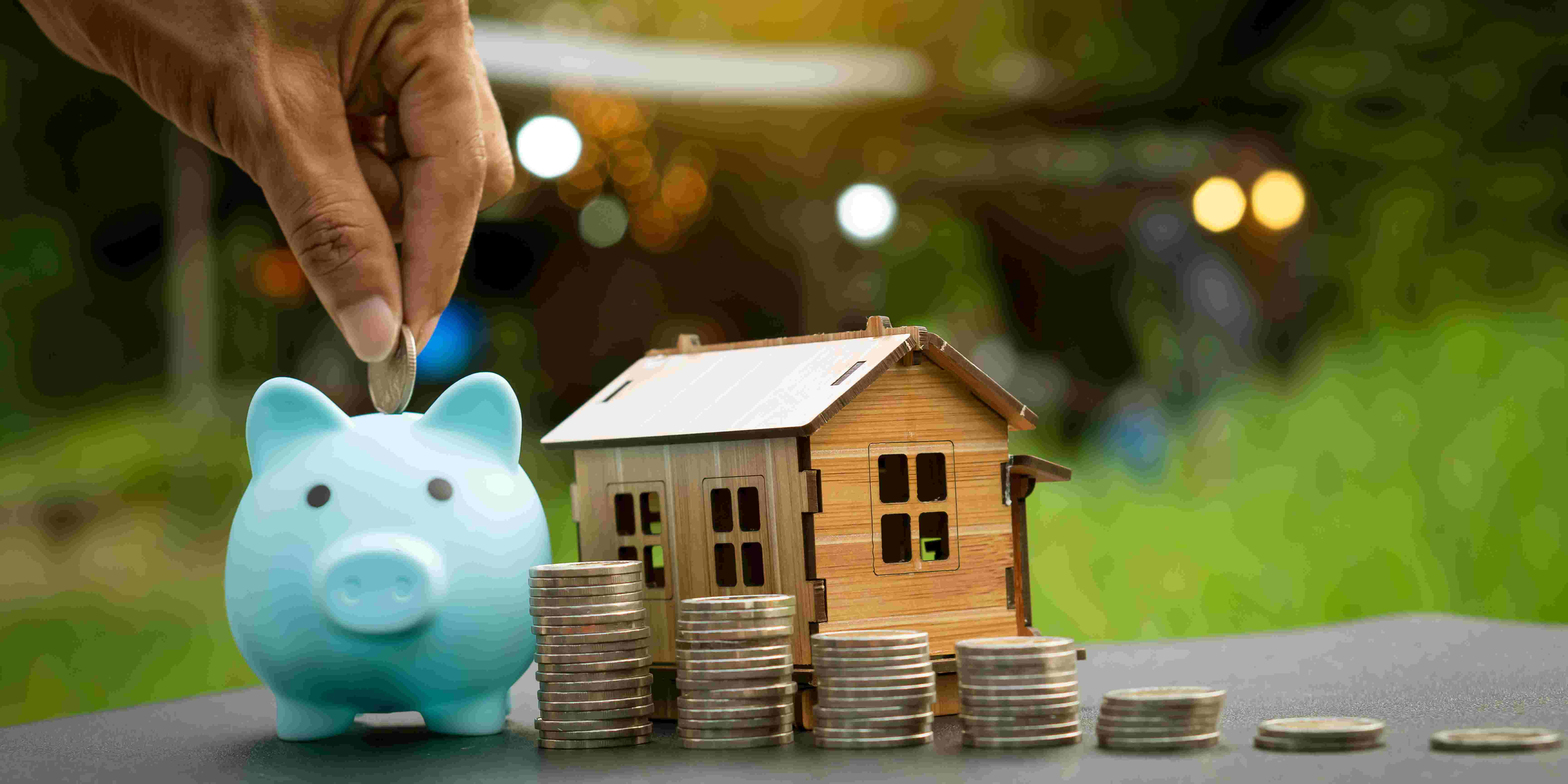 It's exciting to think about buying a home! By now, you've probably narrowed down your budget and have an idea what your monthly mortgage payment may be, but it's also important to know what costs other are involved.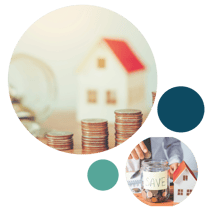 There are many expenses to consider, from the down payment and mortgage payments to closing costs and property taxes. And don't forget about the ongoing costs that come with the home after [tool tip1].
Learning about these costs ahead of time will help avoid any possible surprises going forward in your home-buying journey. Trust me -
Once I officially became a homeowner, I really started seeing how much was coming out of my wallet per month just to maintain my home.
This list might seem like a lot to handle but knowing what you'll have to spend and how to avoid certain fees will make your home-buying experience more doable. Don't worry - I got you.
So, what are the costs of buying a home? Keep on reading to find out!

costs to plan for when buying a home:
costs to plan for upfront

Of course, when planning to buy a home you want to have to put towards a down payment. This is the portion of the purchase price that you pay upfront, and it's typically between 3% and 20% of the total purchase price.
For example, if you're buying a $200,000 home, you would need to make a down payment of $40,000. In some cases, you may be able to get a mortgage without making a down payment. Home loans like VA loans, USDA loans, and lenders like credit unions don't always require a down payment.
Saving for a down payment is important for several reasons. First, it shows lenders that you are serious about buying a home and are able to afford the monthly mortgage payments. Second, a larger down payment will usually mean lower interest rates and smaller monthly payments. Lastly, a down payment can help to protect you from negative equity if the value of your home decreases. For these reasons, it is important to start saving early and to make sure that you have enough saved for a down payment before you begin the process of shopping for a mortgage.
Not sure if you can realistically save 3 – 20% for a down payment? You have options, too!
mortgage closing costs
Closing costs can be one of the most expensive parts of buying a home. On average, closing costs are between 2% and 5% of the loan amount which means if you're buying a $300,000 home, you could be paying anywhere from $6,000 to $15,000 in closing costs.
Here's a look at what your closing costs would include:
Mortgage Application fee: Lenders will typically charge $100 to $300 to apply.
Appraisal: Lenders need to ensure the home they're helping you purchase is actually worth as much as you're borrowing. This fee is typically around $300 - $500.

Credit Report:

A credit report is required to get a mortgage and lenders will usually pull your credit report at no cost to you. (If there is a fee, it's typically less than $30.) Psst...If you're shopping around for a mortgage, it's a good idea to get your credit report from all three credit reporting agencies (Equifax, Experian, and TransUnion) so that you can see what information each agency has on file for you. If you want to boost your credit score and get your free report, learn more here>
Loan Origination Fee: This is the fee your lender charges for processing your loan. It's typically around 1% of your loan amount.
Flood Certification Fee: The fee is used to obtain a certificate of elevation, which is required in order to show that the property is in a Special Flood Hazard Area. The certificate of elevation is obtained from the Federal Emergency Management Agency (FEMA). The flood certification fee is generally around $450, but it can vary depending on the location of the property and the lender. The fee is typically paid by the buyer at closing.
Home Inspection: Many lenders require a professional inspection of the property to make sure it's in good condition before they'll lend money for it. This fee could be around $400.
Homeowners Insurance: This is an ongoing monthly expense, but you'll need to pay a year's worth upfront when you close on your mortgage.

Property Taxes:

This cost varies depending on the location of the property but is typically around one to two percent of the purchase price.
Private Mortgage Insurance (PMI): Not all lenders require PMI but the lenders who do will require PMI if you are putting less than 20% in your down payment. PMI protects the lender in case you default on your loan.
Title Insurance: This protects you (and your lender) from any legal claims that might arise from someone else claiming ownership of your home. The cost of title insurance varies depending on the value of your home but it's usually around 0.5% of the purchase price.
Escrow Account Fee: This isn't a fee per se but

rather, it's money that is placed into an account each month to pay your property taxes and homeowners insurance. The amount that is placed into the escrow account is based on the estimated annual cost of these expenses.

Rate Lock Fee:

This fee is charged by the lender to lock in your interest rate for a set period of time. The fee is typically around 0.25% of the loan amount.
Other Closing Fees: These are various administrative fees charged by your lender, title company, or real estate agent for their services in closing on the loan. These fees can vary widely but are typically around $200 or less.
Depending on the lender, you may be able to cover some of these closing costs by rolling them into the loan amount, but remember that you'll be tacking on more interest when repaying your mortgage.

Your lender is required to lay out all of your costs within a loan estimate It's an early look at the estimated closing costs for the loan. The form also shows whether the interest rate is locked, how much you'll need for a down payment, and other important terms of your loan agreement. you'll receive when applying for your mortgage and in the closing disclosure agreement so make sure to ask questions and read these documents carefully before signing anything!
QUICK TIP: If you were to get a home loan with Skyla, we can cover your Appraisal, Credit Report, and Flood Certification fees. If you want to learn more, our Mortgage Loan Officers can help! You can send an email, give us a call at 704.375.0183 x 1525, or visit any of our branches.
monthly costs

your mortgage payment
Your mortgage payment is made up of 3 – 4 parts (depending on PMI)
Principal Payment: A portion of your payment goes directly towards paying down the loan amount. Some lenders allow you to make extra payments on your principal balance, which will help you pay down the loan faster and avoid paying as much interest.
Interest:

Interest on a home loan is essentially

the extra fee you pay for using the lender's money

to buy the house. Luckily, the interest you'll accrue (and eventually owe) on your loan is spread out over the life of your loan, so you're not required to pay the fee back all at once, and small amounts are added to your monthly payment.

Escrow: Some of your mortgage payment gets deposited into an Escrow account which is used for property taxes and homeowners' insurance. However, some homeowners choose to pay their property taxes directly which will make your monthly payment smaller, but you're expected to make one larger payment when taxes are due. Property taxes are generally due in November, but the exact date may vary depending on the municipality in which the home is located.
PMI: Depending on your lender, you may have to pay PMI, which is also lumped into your monthly payment.
hoa fees
It's possible to get a home without paying homeowner association fees, this all depends on the location of your home. Some HOA fees are due once or twice a year and others are due monthly.
UTILITIES
Like with every home - whether it's a condo, townhome or apartment - there will be utilities. Gas, water, electricity, sewer, cable, and internet. When budgeting for a house, it's vital to save enough money to cover these costs.
Maintenance
If you've previously rented before you should know the costs your landlord had to cover. Once you become a homeowner, you're responsible for lawncare (if you have any), roof repair, air filters, window repair... I think you catch my drift.
Some of these repairs may be covered by your insurance, but it's important to have savings tucked away in case it's needed for an emergency.
home décor
If this will be your first time buying a house, then there's a chance you may need to buy some furniture to match the house. This is something that may take time to buy. Like bedroom furniture for guest rooms, living and dining room furniture.
Don't feel pressured to buy a ton of furniture right away, especially after you've paid the necessary expenses upfront and the closing costs of your new home. Psst... If you would rather save money to buy furniture, you can get better deals during the holiday season.
how to plan for these expenses

Have a budget in place: Need help budgeting for a mortgage, you can start with the basics.

here are tips that'll help

.

Review and improve your credit score:

Your credit score plays a role in you getting approved for an auto loan as well as getting you approved with a favorable interest rate. Your interest rate will dictate what you'll be coming out of pocket to repay the lender each month. Here are some tips that'll help you establish or build your credit score. Learn More >

Getting Pre-Approved: Knowing that you're pre-approved for a mortgage will help you better plan when getting a home. You'll get a better idea of the interest rate and the loan amount you can get before officially moving forward with the mortgage lender. Learn more>
Review your mortgage options: There are soooo many mortgage options out there and they all have different requirements. Depending on the mortgage, you could wind up saving some money in your home-buying process. Here's a better look at the different mortgage options lenders offer.
ready to buy your home?
As you can see, buying a home costs a pretty penny but it's always helpful to know what you're getting yourself into by planning ahead and preparing for the costs that are involved.
On top of knowing the fees that come with buying a home, it's important to know how much home you can afford. I know, I know, this might sound like the same as "what are the costs of buying a home?" but it's helpful to determine how big of a house you actually get based on your unique financial situation.
To take the guessing out of the equation here's how you can determine how much house you can afford.
We also have a mortgage payment calculator so you can punch in some numbers and be better prepared to pay off your loan and maintain your home.
want some real numbers? chat with an expert!
Our Mortgage Loan Officers can help! You can send an email, give us a call at 704.375.0183 x 1525, or visit any of our branches.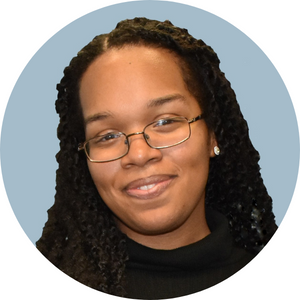 As the Content Specialist and author of the Learning & Guidance Center, Yanna enjoys motivating others by uncovering all that's possible in the world of finance. From financial tips and tricks to ultimate guides and comparison charts, she is obsessed with finding ways to help readers excel in their journey towards financial freedom.
learning & guidance
more resources for your home buying journey
Unsure of which mortgage product is best for you? Here's a breakdown of each type of mortgage, so you can make the best decision for your unique situation.
Looking for budgeting tips to accomplish your financial goals? Access our savings tools to help you become one step closer to achieving financial success.
Join our Mailing List
& get articles sent straight to your inbox