7 Tips for Traveling on a Budget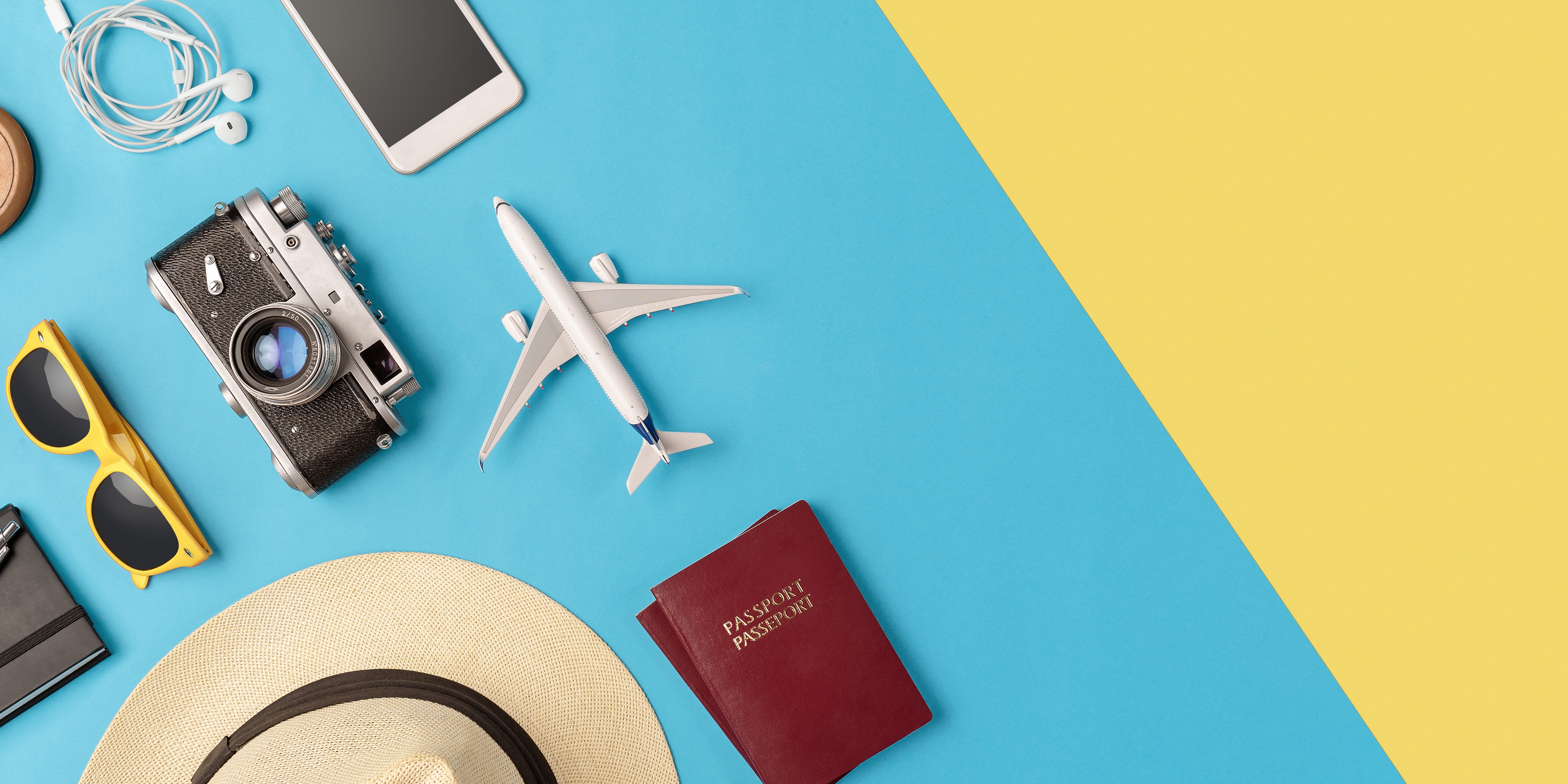 Think about the last time you traveled – do you remember how much you spent? Did you set a budget? Did you go over that budget? Or did stay diligent in your prepping and managed to enjoy your trip while staying on track?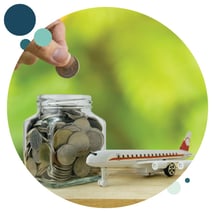 Years before I worked in the financial world, I traveled to Cabo San Lucas for two weeks. I wanted to have fun and treat myself to whatever I wanted. I literally was in the YOLO mindset (You Only Live Once). Needless to say, I went over my budget paying for spas, restaurants, shopping, and more. It was an amazing trip, but I'll be honest, my pockets were crying for help by the time I returned home.
Based on that trip alone, I learned my lesson and created some budgeting tips so I never overspend while traveling again. I don't want you to make the same mistakes as I did so I'm going to share some budgeting tips and savings options you can take advantage of. Ultimately you'll be able to develop some budgeting habits so you can plan for a fun vacation without breaking the bank.
Psst... These tips can be used for any type of vacation – even a staycation right here in the Carolinas!
a quick view of your budgeting to-dos:
1. research and plan
This seems like a given, right?!? Obviously, you're going to research where you want to travel, but you should also research WHEN you want to travel.
If you know you can only travel at a specific time (like summer or over the holidays), check this one off your list. But – if you have the flexibility – research what time of year you'll be able to get the best deals. You may be able to travel somewhere at the beginning or tail end of their peak season, which can drive down some prices.
questions to ask yourself when planning:
Where do I want to go? Am I looking for a fun trip to a city, beach, or mountain?
How long do people recommend I visit this spot? Do I need a full week, can I hit the spots and sights in 5-days, or should I plan for a longer amount of time there?
When is the peak tourist season for this spot?
Can I live with going at an off-peak time, or does this trip really need to be when everyone else travels?
What are the top things I need to do when I'm there?
Are there any "tourist traps" to look out for? Anything I can remove from my list of must-sees?
QUICK TIP: Be sure to do more research on the types of activities and excursions you want to experience on your vacation so you have a good idea of how much it would cost, helping you know how much you should be saving for your trip

.
2. track your flights
I'm sure you know flight prices are unpredictable. They are changing daily but if you notice, flights are cheapest during certain times of the year if you book early enough. According to Expedia® the cheapest day of the week to book a flight is Sunday, not Friday. The savings are around 5% for domestic travelers, and close to 10% for international travelers. Read the full article here.
I'm also a huge proponent of Google Flights, which compares every major airline (except Southwest) and even sends you price drop alerts if you want to wait it out a bit. I'll talk more about flight plans and deals in Step 5.
3. create a dedicated savings account
Take a look at the checking and savings accounts you have and think about which account you touch the least. (Hopefully, you have one for Emergency Savings already, so don't include that one in your list. If you don't, make sure to also read up on How to Create an Emergency Savings Account.)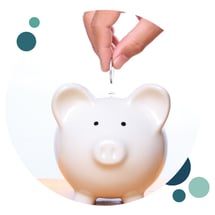 Once you decide which account would be the right one to dedicate to your travel savings, have a direct deposit set up where a percentage of your check goes into your account. And allow it to pile up where you're taking away the temptation of spending the money rather than saving it.
Don't have an account that could work for this? Easy fix! You can always check with your financial institution about opening another account you can dedicate to saving for your trip (or another specific purchase) But here's the kicker – make sure you look for accounts that are free to open and don't have any maintenance fees. The last thing you want is to get charged to save!
(Psst… a lot of credit unions, like Skyla, have free checking accounts and savings accounts without any pesky fees.)
QUICK TIP:

If you have a bit of time to save, look into opening an account that will earn money for you

.

For example, Money Markets have higher returns on savings and will earn you higher interest on the money you have in your account compared to standard savings account. However, accounts like a Money Market, typically have minimum deposits you should look out for before opening.
If you prefer not to open an account (or use an account you already have) and would rather deal with cash - it's cool. Do it the old fashion way with a piggy bank to stash the extra cash you have. (Psst... don't forget, having your savings in cash won't earn you any interest like keeping that money in a savings account would.)
Whichever method you choose, make sure to treat this savings like a bill that needs to be paid. This way you're forcing yourself to save for future goals.
struggling to start saving for a goal?
Skyla offers simple, straightforward savings solutions where there's no monthly fee and you'll earn a little bit of interest as long as your balance is over $5. Yep! I'm talking about Primary Savings. Plus, you have a whole network of CO-OP Shared Branching, so you can truly bank wherever you need.
You can also take this Savings Style Quiz to determine your style and what product would be best for your specific needs.
4. get rewarded for spending
Many financial institutions offer reward points when using their rewards credit card. If you're in the market for a credit card, do some research on which card would be the best fit for your needs. Some credit cards offer cash back, discounts, or rewards points that can be redeemed.
QUICK TIP: Have a card that offers cash back? Save up that "free money" to put towards your credit card statement after your trip to cover some of the transactions you made along your trip!
5. look for extra deals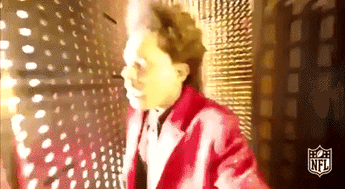 Via Giphy
In my experience, especially in my grad school days when I was on a tighter budget, I was able to find last-minute deals when traveling to New York, Nebraska, and Chicago to visit family and friends. Here's what I used back then (and what I still use today)
Google Flights: I mentioned earlier Google Flights compares every major airline (except Southwest) and even sends you price drop alerts if you want to wait it out a bit. Also, you can get great offers on train tickets especially if you're looking to travel internationally. Yep!

Priceline

:

This site offers deals for hotels, flights, car rentals, cruises, and vacation packages. Plus, they offer price matching so you can get a better rate for your travels and, you can cancel for free within 24 hours of most bookings (except on express deal flights).
Expedia (and Travelocity): Owned by the same company, these are tried-and-true travel sites where you can find cheap flights, cars, hotels, cruises, and experiences. As a bonus, if you can't afford the entire trip all at once, you can do a payment plan that allows you to make monthly payments towards your vacation (Psst… this is also good for hotel stays. Just look for the "Book Now, Pay Later" option). They also offer trip insurance which could come in handy!

Kayak

:

Similar to Google Flights, Kayak compares prices for flights, cars, trains, and hotels all in one spot. They also offer a price tracker to keep an eye on prices.
QUICK TIP: Hey pet parents, if you aren't able to have a friend or family member watch your furry babies, using a service like Rover is a cheaper alternative to boarding them at a facility.
6. know when NOT to splurge
Of course, you want to enjoy your entire vacation and see the sights, eat the food, and do the things you're excited to do. However, you don't always have to pay an arm-and-a-leg just to do that:
save on hotels
For example, don't always splurge on the expensive hotel. Look for places to stay for a discount or Airbnb's that are within your budget. You'll find rooms, full apartments, and hotels listed on websites like Airbnb that can cost half as much as a hotel.
QUICK TIP:

If you're going somewhere that's walkable or that has easy-to-use public transportation, make sure to look at Google Maps to see where the location of the hotel is compared to the things you want to do. It might make more sense to spend a little more on a hotel within walking distance to places, rather than staying a bit farther out and needing to rent a car or Ubering places.
save on eating out
When you travel, you typically eat out for every meal (which is fine!) but those meals can add up. Remember – dinner doesn't need to be a Michelin Star restaurant to be good. You can try to eat relatively cheaply by going to smaller, more casual places and selecting small plates to share. This is also beneficial because you could order multiple small dishes to try out more of the local cuisine!
7. enjoy yourself
I know I just harped on staying within your budget and said don't do what I did by overspending. But the #1 rule you should follow is to have fun! If that means spending a lot of money on a silly souvenir, buying last-minute tickets to an excursion, or whatever else you feel would make your vacation that much more memorable, go for it! You know yourself way better than I do, so just remember to save a little extra if you plan to spend big.
ready to start traveling on a budget?
In my experience the number one thing I noticed when I started traveling on a budget is, paying attention to where and what my money is being spent on. You'll become aware of your spending habits. If you're having a hard time building a budget, then let's take a step back and cover everything under the sun about creating a budget.
snag a budgeting freebie!
To help you on your journey to tackle budgeting, download the Smart Budgeting Guide to start reaching those financial goals. Enjoy!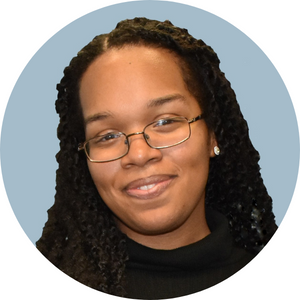 As the Content Specialist and author of the Learning & Guidance Center, Yanna enjoys motivating others by uncovering all that's possible in the world of finance. From financial tips and tricks to ultimate guides and comparison charts, she is obsessed with finding ways to help readers excel in their journey towards financial freedom.
LEARNING & GUIDANCE
more resources for your financial journey
Don't know where to start when saving for an emergency fund? Here is how you can save for an emergency with effective tips for anyone who isn't prepared...
Looking for budgeting tips to accomplish your financial goals? Access our savings tools to help you become one step closer to achieving financial success.
Join our Mailing List
& get articles sent straight to your inbox