Best Budgeting Tips for Special Occasions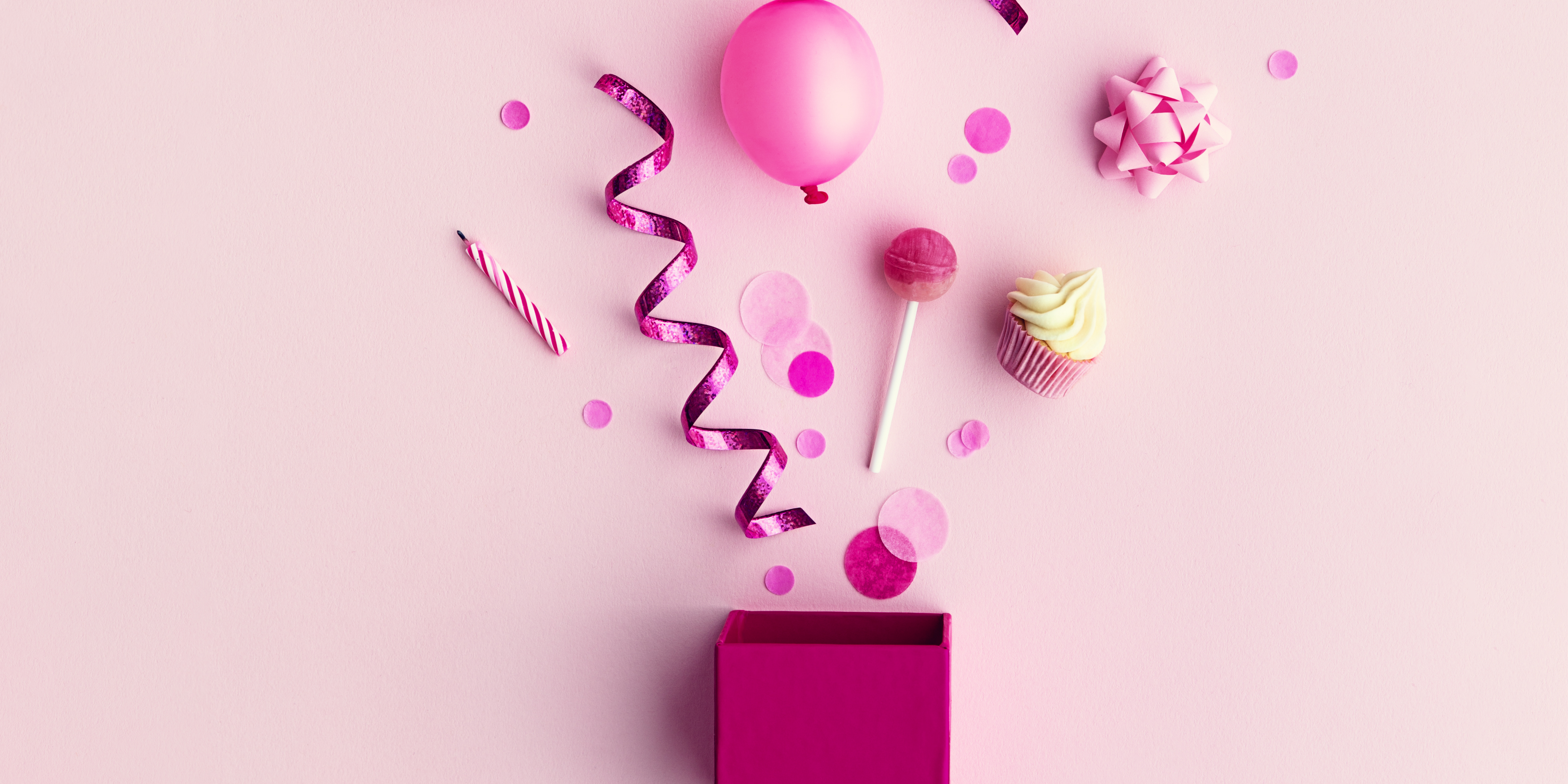 Chances are if you're here reading this, you're like me - you love getting to celebrate yourself and your loved ones with special occasions. Unfortunately, with all of life's normal expenses for bills, groceries, savings, it can sometimes feel like there's not enough money in your budget for the fun stuff.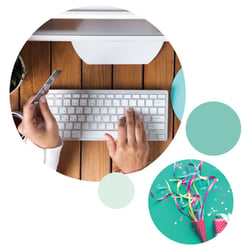 But don't worry - I've pulled together some of the best budgeting tips to go by to help you afford any special occasion - whether it's getting a gift, making plans, or booking travel to celebrate a birthday or wedding or anniversary or holiday or new baby or job promotion or housewarming party…. you get the jist.
Do you have a dedicated savings or checking account you can use as a place to save specifically for special occasions, or "fun money"? If you do - great! If not, opening an account at a financial institution that can keep your funds safe and help earn you interest could help you save even more.
QUICK TIP: Have a direct deposit set up where a percentage of your check goes into your account and it'll take away the temptation of spending the money rather than saving it.
plan ahead for the special occasion
Similar to the first tip in the article Traveling on a Budget, you should always try to plan ahead for the special occasions or fun travel that are occurring throughout the year. This will help you determine what occasion you may be spending for and what kind of gift to buy or travel to plan for. So grab a pen and paper to write a list of all that you have coming up.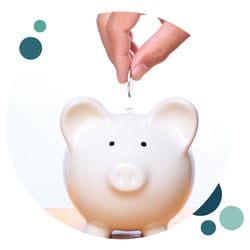 Planning may also help you determine what you can afford to miss if you need to stay within a budget. (I'll leave that part of the planning to you.) If you plan to skip a friend's trip because it costs too much right now and you need your funds to grow a little more, there's no shame in that! It takes courage to admit you can't afford a trip, and your finances and future self will be better off for it. if you want to tackle this issue to avoid skipping on something fun next time, check out our article on how to Start Saving for a Goal.
Psst… If you have no clue what celebrations could pop up, create a list of possible special occasions that you may be attending in the year. Maybe you have a friend that's about to get engaged, or a family member has been hinting at growing their family. You could be totally shooting in the dark, but it's always better to be over-prepared!
PLANNING TO TRAVEL?
If your upcoming plans include traveling and finding hotels, definitely check out our article on the 7 Tips to Travel on a Budget. It's packed with tips to track your flight, look for extra deals, get rewarded for purchases, and know when not to splurge.
determine what you can afford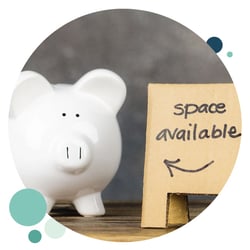 This is an exciting time for your friend or family member, so it's absolutely understandable if you want to spoil them. However, I strongly encourage you to keep track of all your expenses and set a maximum amount you'd like to spend for the occasion to help keep yourself on track.
To do that, you need to determine your budget, and I've got you covered! Download this free Smart Budgeting Guide to get the 8 steps, best practices, and templates to start crafting your own plan.
Deciding what you can afford is also knowing when not to splurge. Often, friends gift each other expensive presents that are worth more than the memory it holds. If you're concerned with the kind of gift to give, understand that you don't always have to pay an arm-and-a-leg just to do that. Consider these gift-saving options:
Use Groupon or Other Discount Sites: Groupon has thousands of goods on sale, ranging from home goods to clothing to technology. Not to mention, the site has a pretty robust "Things To Do" section for almost any location, so you're bound to find something your recipient will love and will get it at a steal!
Use the Perks from a Checking Account or Credit Card: If you have an account that gives you rewards (like a Simply Elite Checking account or Platinum Rewards credit card) chances are you forgot about the rewards and discounts you have access to. It'll feel like free money!
DIY: If you're feeling crafty, DIY might be a great option for you. Search sites like Pinterest and other crafty blogs if you need help getting those creative juices flowing.
Plan for Something at a Future Date: If you're really pressed for cash, you could always plan for a future gift like concert tickets or a weekend getaway at a later date. This ensures you'll still have a gift on the big day, but allows you more time to save and financially plan for it.
Buy Throughout the Year: If you're super organized, you could plan to buy gifts throughout the year, so those costs are being dispersed over a period of time instead of piling up all at once.
Re-Gift: This is the riskiest option because you could really hurt someone's feelings if you're not careful. However, if you play your cards right, that incense candle your co-worker got you could be a hit at your family's holiday celebration!

Split the Gift with Friends or Family members

: If you can't afford the gift you have in mind for that special friend or loved one, teaming up with someone to purchase the gift is a great idea. I often find this idea makes the gift more special because it's from more than one person.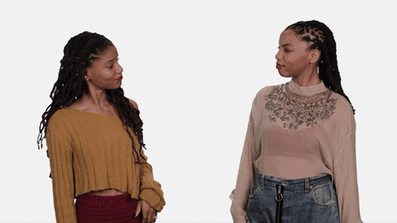 Via Giphy
Psst… this is my favorite tip! Every year, when it's any of our aunt's or uncle's birthday, my cousins and I team up and get the gift together. Between all our ideas, we're able to really nail it and come up with a special gift since we're more flexible on the price.
look for extra money-saving deals
Whether you're looking to cut your monthly spending or just find the best deals when you're shopping for everyday purchases, creating smarter spending habits will help you reach your financial goals. Check out our best tips and tricks to becoming a savvier spender:
Online Shopping: Installing the Honey extension on your internet browser will automatically search for coupons and discounts available when you're online shopping.
Grocery Savings: Join your grocery stores' free rewards programs (think Harris Teeter's VIC, Club Publix, or Food Lion's MVP) for discounts on everyday purchases.
Gas Rewards: Costco, BJ's, and Harris Teeter also offer discounted gas when purchased at their locations (as long as you're a member of their rewards program).
Shop Around For Insurance: Shopping around on your car or property insurance can save you more! Do some research, request a few quotes, and snag the best rates for your current insurance needs.
Use The Perks You Have: Don't forget about those accounts you already have that may be rewarding you for everyday purchases (like a Simply Elite Checking account or Platinum Rewards credit card) You might be able to find extra discounts or coupons or be able to redeem those points for extra cash.
ta-daaaaa - now it's time to enjoy your celebration!
No matter what you're celebrating it's absolutely understandable if you want to spoil your friends and family. I strongly encourage you to keep track of all your expenses and set a maximum amount you'd like to spend for the occasion to help keep yourself within a budget.
Make sure to download the Smart Budgeting Guide to prioritize your financial goals, track your weekly spending, actually see where your money is going, and keep yourself on track. That way, when the day comes, you're able to enjoy the occasion and not worry about the damage to your bank account.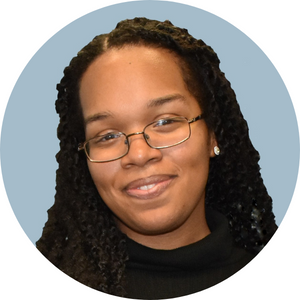 As the Content Specialist and author of the Learning & Guidance Center, Yanna enjoys motivating others by uncovering all that's possible in the world of finance. From financial tips and tricks to ultimate guides and comparison charts, she is obsessed with finding ways to help readers excel in their journey towards financial freedom.
LEARNING & GUIDANCE
more resources for your financial journey
Looking to plan for a fun vacation without breaking the bank? Here are some tips to help you save and travel on a budget easily.
Have trouble saving money to reach your goals? Here are some effective steps and tools available to help you get started.
Join our Mailing List
& get articles sent straight to your inbox