Auto Loan Refinance: What's the Best Option for Me?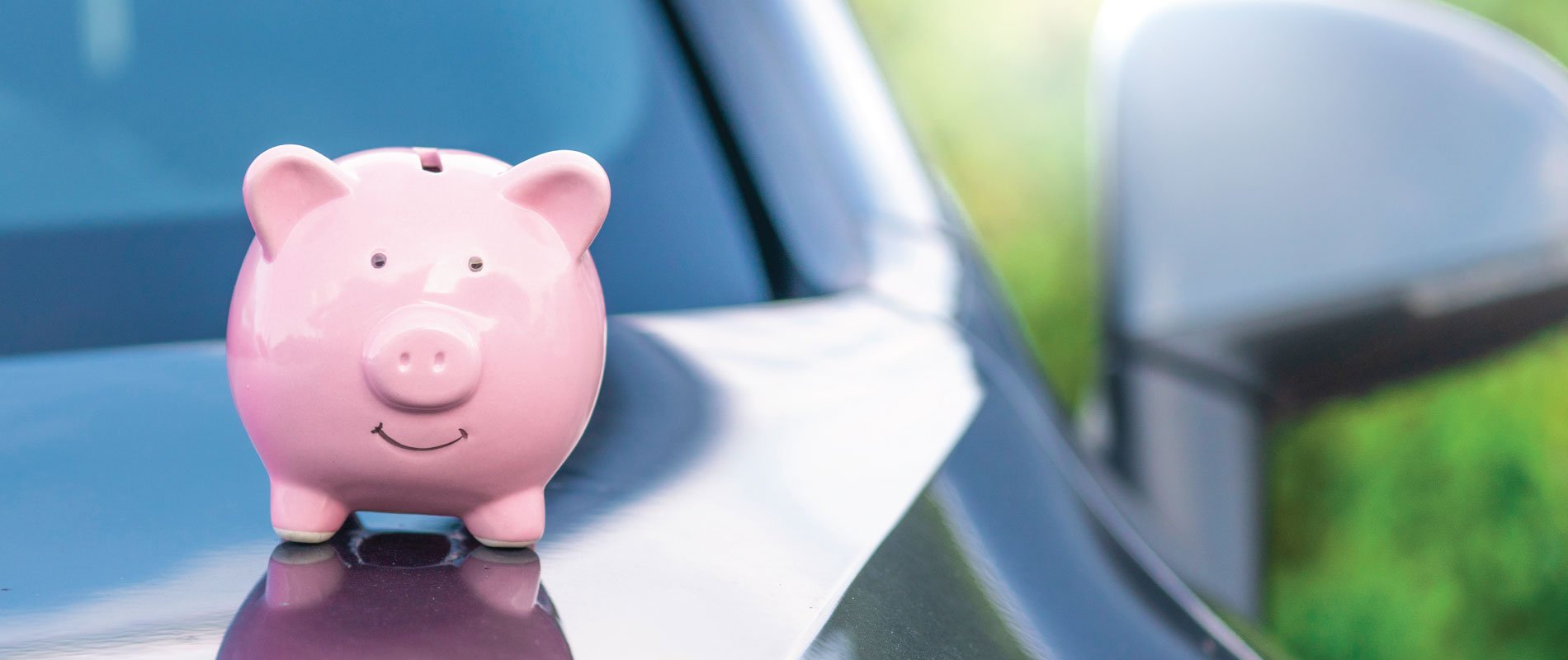 Did you know Americans saved an average of $989.72 a year on refinancing their car in 2020? I'm sure I can speak for most in saying having some extra cash is a pretty good feeling. I mean, who doesn't enjoy having an additional $50 - $100 in their pockets?!?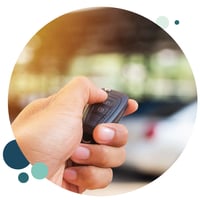 Extra cash provides a sense of security in case a sudden emergency occurs. Plus, you can put the money saved from refinancing towards another costly expense like a mortgage, car repair, or a daily responsibility like groceries.
While many have turned to us for refinancing their auto loan, there are some who still question if refinancing is truly an option for them and when they should switch out and into another auto loan with better terms. That's why I have your ultimate guide to refinancing!
By the end of this article, you'll have the deets of what refinancing a car loan has to offer including the best time to refinance and how to compare so you can select a refinancing offer that could potentially work for you. I'll also throw in a checklist you can use to help determine when you should refinance your current auto loan.
But first, let's start with the basics:
what is auto loan refinance and how does it work?
Refinancing your auto loan is where you receive a new auto loan to pay off your current one. The goal of an auto refinance is to replace the loan you have with a better rate or monthly payment.
Refinancing with a new lender:
When refinancing with a new lender, they'll send your current lender a 10-day pay-off letter (showing how much is needed to have your current car loan entirely paid off) and a check to pay off the existing auto loan. In return, the current lender will send the title paperwork to the new lender, so it's clear who exactly is on the title for the loan.
Refinancing with your current lender:
The process is simpler because the change is done in-house, so no 10-day pay-off letter or exchange in title paperwork is needed. The current lender can make the change on the existing auto loan and confirm the title paperwork is accurate. That's it!
Once refinanced, you can repay your auto loan under the new loan agreement until it's completely paid and full. Next, you'll have complete ownership of your car. Woo hoo!!
Psst… before refinancing with a new lender, consider refinancing with your current credit union or a bank. Your current lender might have a better interest rate then when you first financed. Plus, this would make it easier for you when repaying the new auto loan. You can transfer funds and make payments within one financial institution instead of dealing with a completely different lender.
can i pre-qualify to refinance my auto loan?
Many lenders don't have an official prequalification or preapproval process for consumers looking to refinance their auto loan, but you can get an idea of what option works best for you (or if it's an option at all) by asking. At Skyla, we can review your pay stubs to give an idea of how your ratios look and verify if you can repay the new auto loan. Also, we can give an idea of the interest rate you'll receive if you refinanced with us.
When comparing refinance offers, make sure to pay attention to:
New Loan Amount
Loan Term
New Interest Rate
Here's an example of some refinancing offers and how to best compare them before deciding to refinance:
Compare Refinance Offers That'll Work Best for You
Original Loan Amount

This is the original auto loan before choosing to refinance
Refinance Option #1

Here's what'll happen if you refinance with this option
Refinance Option #2

Here's what'll happen if you refinance with this option
*APR=Annual Percentage Rate. Rates are for demonstrative purposes only.
Refinance Option #1
Notice how this refinance option offers the same loan amount and the same loan term but the interest rate is lower. More than likely, your credit score would have improved to receive a lower interest rate.

This option would mean you'd pay $38 more in monthly payments but you'd pocket $2,771 in total savings compared to the original loan amount.
Refinance Option #2
Here you'll see a similar auto refinancing option with the same loan amount but the loan term is shorter. The interest rate is still lower than the original interest rate at 6.75%APR*.
Although you would be paying more in monthly payments, choosing this option means you'll save $2,334 in total costs and your auto loan will be completely paid off sooner.
which refinancing offer would you choose: option 1 OR 2?
Whether you already have an answer or you're still thinking - let's reach deeper and discuss when's the best time to refinance, pros and cons, and other ways you can get cashback into your pocket when refinancing your car.
when is the best time to refinance?
The common recommendation is to wait 60-90 days from getting your original auto loan to refinance. That's how long it may take to get the title for your vehicle to transfer correctly. Although this is true, if you've had your auto loan for more than 3- months, then the best time to refinance depends on your auto loan balance. If you have 6-months left, most of the payments may be going to your principal balance, so it may not be beneficial to refinance.
Here are reasons why you should and shouldn't refinance to help determine the best time to replace your current auto loan:
you may want to refinance your auto loan if:
You Didn't Get the Best Interest Rate the First Time Around

: It's common for consumers to quickly jump into a financing option that's available to them. Jumping into a loan with a low credit score where you'll receive a high-interest rate is what we call subprime lending. This can lead to missing loan payments due to a high-interest rate or high monthly payments.

Your Credit Score has Improved:

If you haven't noticed already, your credit score is significant when financing. Having an improved credit score determines how much you'll save when financing and gives you better lending power.
Want to change the loan term:

Changing the loan term makes sense if

You're either ready to lower the monthly payment to save money or;

You want to increase the monthly payments to repay the full loan amount sooner.




Interest Rates are Down:

First, credit union loan rates are lower than traditional banks and dealerships most of the time. Second, if consumer loan rates dropped since you originally financed your auto loan, then you may qualify for a lower interest rate.

You have Financial Setbacks.

Life can be full of financial surprises, from pay cuts to an unexpected trip to the hospital or an unexpected trip. Refinancing can help put cash back into your pockets by lowering your monthly payments.



You're Not a Fan of Your Current Lender: T

his may be an option if you really can't stand your current lender because of the way they've conducted business. You may have experienced horrible customer service reps or poor financial security. Refinancing with a new lender may help ease some frustrations.
YOU SHOULDN'T refinance your auto loan if:
You Have an Old Car: Some lenders refinance vehicles older than ten years, but it's preferred if the vehicle is no more than ten years old. Not all lenders have refinancing limits like the vehicle age and mileage, so make sure to contact your preferred lender and ask!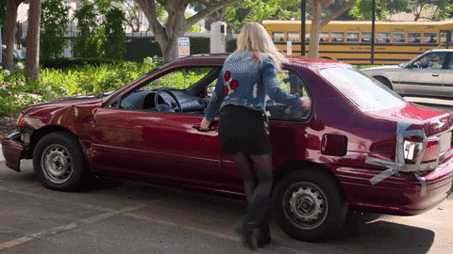 Via GIPHY
You've P

aid-Off Most of Your Loan:

As mentioned above, you won't benefit from an auto loan refinance if you have 6-months or less left to pay off your auto loan.
You're Behind on Payments: Lenders review consumers' credit reports and will notice if you're a risky borrower. It will be hard for a lender to trust you with their loan if you're behind on other loan payments.


pros and cons of refinancing
the pros:
It's an Opportunity to Reduce Your Interest Rate: Better interest rates may be available to you since you first financed your car or your credit score may have improved. A better credit score allows you to score a better loan term that could reduce your monthly payment.
Lower Monthly Payments: If you're looking for an immediate save when refinancing, you can do so by lowering your monthly payments. A high credit score can help achieve this, as well as extending the life of your loan can lower your monthly payments. When extending the loan term, you could be paying an increased total loan amount. Before making any quick decisions, your lender should ensure first if refinancing is a beneficial decision for you first.

Psst…

you'll notice a lower monthly payment if you extend your auto refinance by 1-2 years.
Lower Monthly Payments with an Extended Loan Term
*APR=Annual Percentage Rate. Rates are for demonstrative purposes only.
Notice when refinancing, the monthly payment is lower when you extend the loan term to 72 months. Your credit score and the interest rate are the same but the loan interest is $2,337.64 more than when you first financed.
Lower Monthly Payments with an Improved Credit Score
*APR=Annual Percentage Rate. Rates are for demonstrative purposes only.
Here your monthly payments are lower when you refinance with an increased credit score and lower interest rate.
You Can Get Cashback:

Cashback is an option if you've paid your car loan for some time or if you've been paying ahead of time - this means you've built good equity into your car and can use the cash for something else.




You Want to Shorten the Term:

Shortening your loan term means you can repay the total cost of your loan faster. Shorter loan terms also mean a higher monthly payment, but you'll be closer to obtaining the title of your car and having complete ownership of your vehicle. Yay!

Psst...

Before shortening your loan term, make sure you can handle a higher monthly payment and make sure to consider your other expenses. It's a bad idea to take on a loan that you can't handle!
*APR=Annual Percentage Rate. Rates are for demonstrative purposes only.
Notice the monthly payment has increased, but you'll repay the full amount of your auto loan in four years(48 months) instead of the original financed six years (72 months).
The Cons:
You Could End Up Paying More Money:

As mentioned above, you can pay more money in the long run when extending the loan term or lowering your monthly payments with the same interest rate and total loan amount. In addition, some lenders charge a variety of fees when you're refinancing, including transfer fees, prepayment penalty fees, and more.
QUICK TIP:

review your loan agreement or contact your lender to ensure there are

no

surprises when you're ready to refinance.
how can i get cashback (cash out) when refinancing?
When refinancing, you can receive cashback but, you'll need to have equity that you've built into your car. So, if you refinanced and received a new auto loan that's worth more than what you have to pay on the balance of the previous auto loan, then you can keep the difference if needed.
Let me explain...
Say your car is worth $13,500, and you've paid $7,500 (with a remaining balance of $6,000). Lenders allow you to borrow different amounts, such as 90% of your car's value. This rate would mean you'll qualify to refinance your auto loan for as much as $12,150 ($13,500 - 90%), which leaves you with $4,650 in equity on your car that you could cash out if needed.
Psst... cashing out can be risky due to having additional debt with your lender, which you'll have to eventually payback.
does refinancing hurt my credit score?
When applying for any loan, lenders will review your credit, which knocks it down a few points when refinancing your auto loan. Like applying for an auto loan, your credit score is temporarily impacted, but your credit score should bounce back after a couple of weeks.
Psst… Don't rush into applying for credit cards or other lines of credit immediately after refinancing. Opening up numerous loans in a short time can hurt your credit score tremendously and may take more time to increase your score back.
is there a limit on refinancing my auto loan?
There isn't a legal limit on how many times you can refinance, but you have to make a financial decision that works best for you. As mentioned above, lenders review your credit report, and they'll notice inquiries such as how many loans you have and the attempts you've refinanced if you've refinanced more than once.
Try to avoid refinancing more than once by doing some research first. Using the examples above, you can contact a lender and see how much a new loan would be, then you can compare offers and select one that works for you.
can i refinance my auto loan with skyla?
Of course! If you already have the perfect car and are financed with another lender, you can refinance with us where we can beat your current lender's interest rate up to 1% APR1 reduction for loans up to $24,999 and up to 1.5% APR1 reduction for loans above $25,000!
phew... got all that?!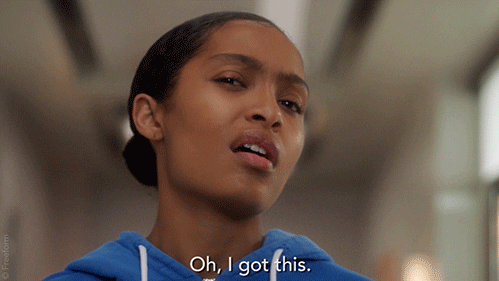 Via GIPHY
your auto loan refinance checklist
Before you apply to refinance, make sure you:
Check Your Credit Score: If you've improved your credit score since your first auto loan, then the chances to score a lower interest rate will be more likely. Don't have the best credit score? Use our credit score resource to help you reach your credit score goals here.
Estimate Your Car's Loan To Value Ratio (LTV):

To lower your car payment, you should know your vehicles LTV which is expressed as a percentage and consists of two factors: (1) your loan amount and (2) the value of the asset that secures the loan ( your car's value). If your loan is the same as the value of the car, then your LTV is 100%. If your LTV is over 100% then you owe more than what your car is worth. Try the LTV calculator here.

Check for Prepayment Penalties:

Check if your loan agreement prohibits you from paying off your auto loan early. If it does, your lender can charge a fee. Not all lenders have prepayment penalties but it's worth checking your loan agreement before refinancing.

Consider the Time Remaining on Your Current Loan:

You want to make sure that it makes sense to refinance your auto loan. It may be pointless to refinance and extend your loan term when you have less than six months before your current auto loan is fully repaid.

Shop Around for the Best Auto Loan:

I recommend conducting your own research in finding a lender that offers the best auto refinancing rates. You can start with us - you're already on this blog. Check out our auto loan interest rates, where you can refinance here.
here's what's next: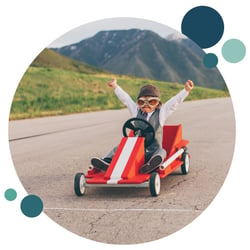 Refinancing an auto loan may be an easy option to opt into when you just received an auto loan that's you're making high monthly or overall total payments for. If you're still struggling with your decision to refinance, contact us. We'll be happy to help!
It won't hurt to learn what offers you may be eligible for and you may save more than $300 on monthly payments with a new auto loan agreement, with a lower interest rate, or pay your auto loan off sooner than anticipated.
Although this was a boatload of information to take in, this ultimate guide was made for you. If you need help with some auto loan terms or need ideas with some auto loan questions to ask a lender or dealer you can also grab the free Auto Loan Tool Kit.
ok, so here's the fine print: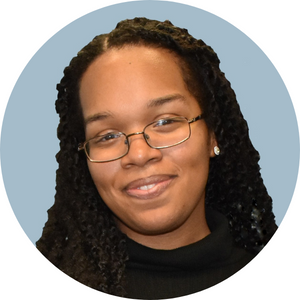 As the Content Specialist and author of the Learning & Guidance Center, Yanna enjoys motivating others by uncovering all that's possible in the world of finance. From financial tips and tricks to ultimate guides and comparison charts, she is obsessed with finding ways to help readers excel in their journey towards financial freedom.
LEARNING & GUIDANCE
more resources to get you ready to roll
Don't know what happens after you make you last payment on your auto loan? Here's that process of getting your title and learn how to manage your funds.
Need help understanding your credit score? Here's what's most important about credit scoring and the steps to take to improve it.
Join our Mailing List
& get articles sent straight to your inbox
Not Sure Where to Start?
your auto buying journey: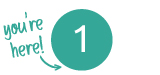 figure out if a refi is right for you
Interested in lower your monthly payments? Now may be a great time to refinance with money back into your pockets.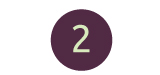 understand your options
Need an honest comparison between the different auto loan options for your perfect car? Identify auto loan types, how auto loans work, where to shop for auto loans and more.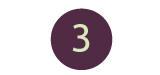 get your documentation checklist
Grab these 6 things to get your auto loan application finalized.