Auto Loan Documentation Checklist: 6 Things You Need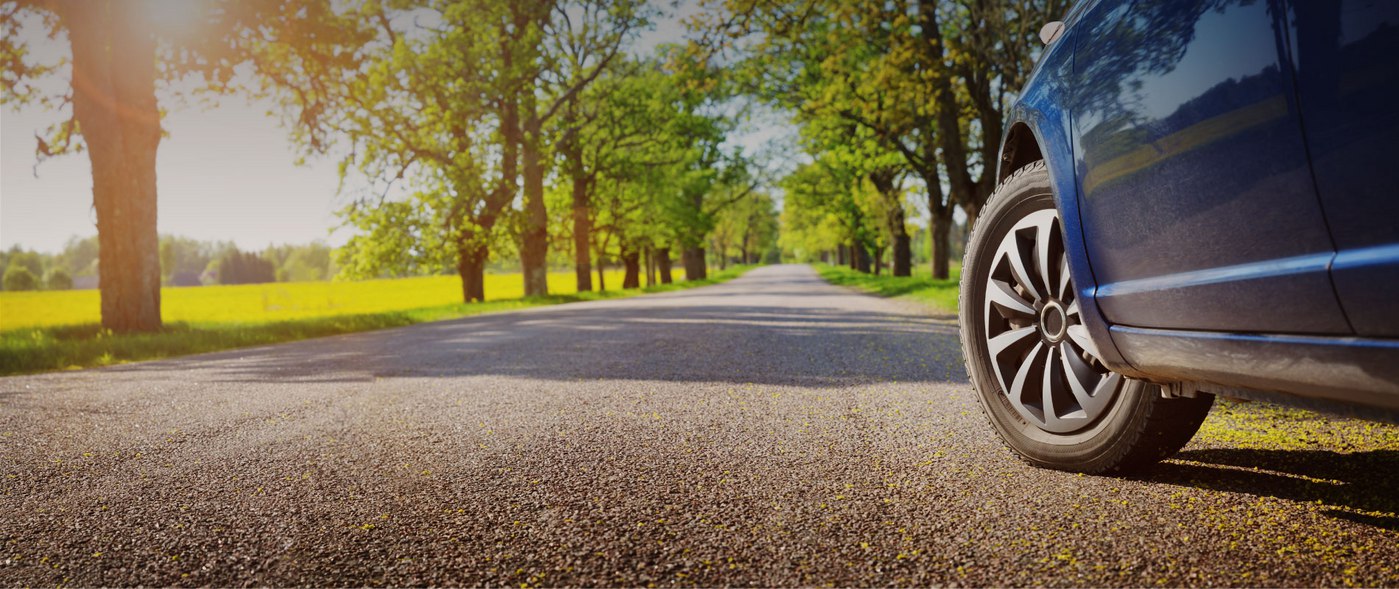 Today's the day you're ready to drive the vehicle off the dealership lot and into your driveway! But, you need help with one crucial thing - financing. Want to know what you'll need to receive a speedy decision when applying for an auto loan?
Start by asking yourself:
Do you know what documents to bring with the application?
What about the car details like the make and model, mileage, or if it's a new or used vehicle?
What if you're buying from a private seller?
Do you have the title and disclosure of any liens on the car?
This is the kind of information lenders will need to determine if you're a good credit risk / whether they'll approve you for an auto loan.
I wish I had a financial expert on my side or a trusted site I could HAve researched to help me get some supporting documents together...
Luckily, I've been in your shoes! When I financed Pepper - my beautiful stone-grey Chevrolet Malibu - years ago at the dealer, it took nearly two days to finalize and receive an auto loan approval. I almost lost her to another buyer during that extremely long process. Well, I learned my lesson and I'm here to help you not make those same mistakes!
Ready to roll?
6 things you'll need to help speed up the decision process:
proof of identity & residence
Simply put, a lender needs to make sure you are who you say you are when borrowing money. Plus, federal law requires lenders to confirm customers' identification. A driver's license, passport, or other government-issued I.D. can be used for verification.
A driver's license can also help verify your residence, but the address should be current and match the address on other documents (i.e. your credit report). In addition, you can bring a piece of recent mail to prove residence, such as:
Utility bill
Homeowners or renters insurance
Mortgage statement
Medical statements
Lease agreement
Credit card or bank statement
proof of income
If a lender is going to trust you with a loan, you should be able to prove how you're going to pay it back, right? When applying for an auto loan (or any loan), your income is evaluated along with assets, employment, credit and payment history, and monthly expenses. These things will help the lender determine if you can pay back the loan.
Be prepared to submit copies of your pay stubs or W-2. If you're self-employed, other documents might be needed (like tax returns) and, if you're receiving Social Security, be ready to submit your financial statements.
proof of insurance
Auto insurance is an agreement between you and your insurance company. It protects you against financial loss if an accident or theft occurs. If you don't have auto insurance, start shopping around now! If you currently have an active auto insurance policy, you'll need to let your insurance company know about your new vehicle so they can update your coverage. Or - before purchasing your new vehicle - check on the cost difference between your current vehicle vs. the vehicle you're planning to purchase so you're prepared. And also make sure to find out how long the grace period is on letting them know you've purchased a new car!
The types of auto insurance you can have are:
Liability coverage
Collision insurance
Medical payments coverage
Personal injury protection insurance
GAP insurance
and more!
Whether you're financing a vehicle through a preferred lender or paying for a vehicle in cash – it's vital that you have insurance. Plus, if you do finance, you're required to provide your lender with proof of insurance.
Why do I need to provide proof of insurance to MY lender?
In the insurance world, proof of insurance protects the lender in the event you're in an accident and the vehicle is totaled, if the vehicle is stolen, or if the borrower can no longer pay their loan. How do they do this? The lender notifies the insurance company of the lien, and the lender would be titled as the loss of payee.
definitions
credit banking history
This is the record of how you've managed your credit in the past. Lenders want to feel confident in your ability to repay a loan, so they'll look at your credit history, your total amount of debt, and see if you have any late payments, bankruptcies, lawsuits, or any other items to note that prove whether or not you're able to pay off an auto loan.
To check your credit banking history, lenders will need your:
Social Security Number
Name
Address
Date of Birth (DOB)
Different lenders use different credit scoring systems, such as Equifax and FICO. Before applying for an auto loan, check with your preferred lender to see what scoring system they use (and if you've never checked your own credit, you can get a free copy of your credit report at annualcreditreport.com). This will help you know and better understand your credit score before starting the loan application process!
vehicle info
If you already have your eyes set on a certain vehicle, knowing the vehicle info, such as the VIN (vehicle identification number), selling price, and associated fees will help the application process.
Dealerships can help you obtain vehicle information using a purchase order, which includes the selling price, rebates, and down payments made on the vehicle.
looking to refinance?
If you're looking to refinance your existing vehicle, the lender can supply you with a 10-day payoff amount (where you would pay off your current loan within the next 10 days). It tells how much money - including the interest - you'll need to pay to have your car loan paid off. This amount differs from the auto loan you are seeking from the new lender.
Psst... To start this process, some lenders may require a written payoff letter from your finance company, which you can easily request.
buying from a private seller?
If you are planning to buy from a private seller, you may need to obtain or complete a bill of sale. When financing, contact your credit union or bank to ensure you have what's needed when buying from a private seller.
definition
QUICK TIP: Buying from a private seller can be a big risk - especially since you'll be responsible for repairs. So before you buy from a private seller, check the vehicle history. You can do this by getting the car's VIN (vehicle identification number) checked. The seller can provide the VIN or you can find the VIN on the vehicle (driver's side on the dashboard).
trade-in documentation
If you're trading in your vehicle, make sure to obtain your certificate of title, motor vehicle registration, and disclose any damage that occurred to the vehicle while you were the owner. If you don't already have these handy, a dealership can typically supply your certificate of title and registration (but note there may be a fee associated).
definitions
motor vehicle registration
QUICK TIP:

Want to know the value of the car you are trading in? Visit Kelly Blue Book. It's a trusted resource that provides many services including vehicle pricing and assessing car values. The site can also help you determine how much you need to borrow before financing a vehicle.
what if the car I'm trading isn't paid off?
You don't have to be stuck with a car that still isn't completely paid off, but you may want to make sure it makes sense to trade it in. When trading in a car, the dealer will be the one to offer you a trade-in amount to buy it and that amount will be applied towards the new car.
It's essential to do your research when trading. Know everything you can about your current car before you start negotiating prices (because it's totally possible for a dealer to offer you a lower price than what your car is actually worth). If you accept a low offer, you may end up owing more on the car you're buying than what that car is actually worth - meaning you'll have negative equity / be upside down on the new loan. That's not a fun place to be, so it's up to you to know your car's worth and the trade-in value. But don't worry - this information is available on free sites like www.KBB.com and www.autotrader.com.
So here's what you need to know before trading in.
Know how much you still owe on the car. You can learn this information from the financial institution you financed your car from. If the dealer wants to verify the loan payoff, the financial institution can provide a payoff letter.
Know the trade-in value of your car. Knowing the trade-in value gives you negotiating power and helps eliminate any chance of getting ripped off by the dealer. If a dealer said, "Hey - I'll give you $11,000 for your car!" and you know its trade-in value is $16,697, you'll know not to settle for that $11,000.
Psst... When trading in, explore your options. Talk to different dealerships and get more than one trade-in offer so you can get the best quote.
Here are the Documents needed when trading in
Current loan balance
Drivers license
Vehicle registration
Proof of insurance
Don't forget the current car key(s) or remote


auto loan documentation... check! here's what's next
Now that you know what supporting documentation you'll need to apply for an auto loan, next up is applying/submitting your documents. I can't speak for all other lenders, but I can explain the process for Skyla Credit Union. Applying for an auto loan can be done one of two ways: online or in-person. If you're submitting online, the process is quick and easy. Just click the button below! When applying in person at any of our convenient branches, simply hand your documentation over to any one of our Customer Service Specialists and they'll take you step-by-step through the application process.
Want to get started with applying for an auto loan with us?!? Get rolling today: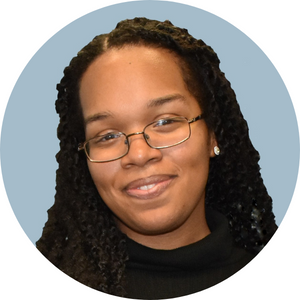 As the Content Specialist and author of the Learning & Guidance Center, Yanna enjoys motivating others by uncovering all that's possible in the world of finance. From financial tips and tricks to ultimate guides and comparison charts, she is obsessed with finding ways to help readers excel in their journey towards financial freedom.
The Plan
more resources to get you ready to roll
Don't know what happens after you make you last payment on your auto loan? Here's that process of getting your title and learn how to manage your funds.
Have trouble saving money to reach your goals? Here are some effective steps and tools available to help you get started.
Join our Mailing List
& get articles sent straight to your inbox
Not Sure Where to Start?
here's your auto buying journey: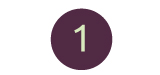 determine your auto loan options
Need an honest comparison between the different auto loan options for your perfect car? Identify auto loan types, how auto loans work, where to shop for auto loans, and more.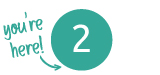 grab this auto loan checklist
Don't know the supporting documents you need to submit with your auto loan application? Grab these 6 things to get your auto loan application finalized.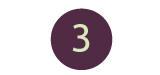 download your auto buying guide
Here is what'll help you understand your auto loan options and the terms you'll come across when searching for your new wheels!