How to Keep Your Money Safe From Online Scammers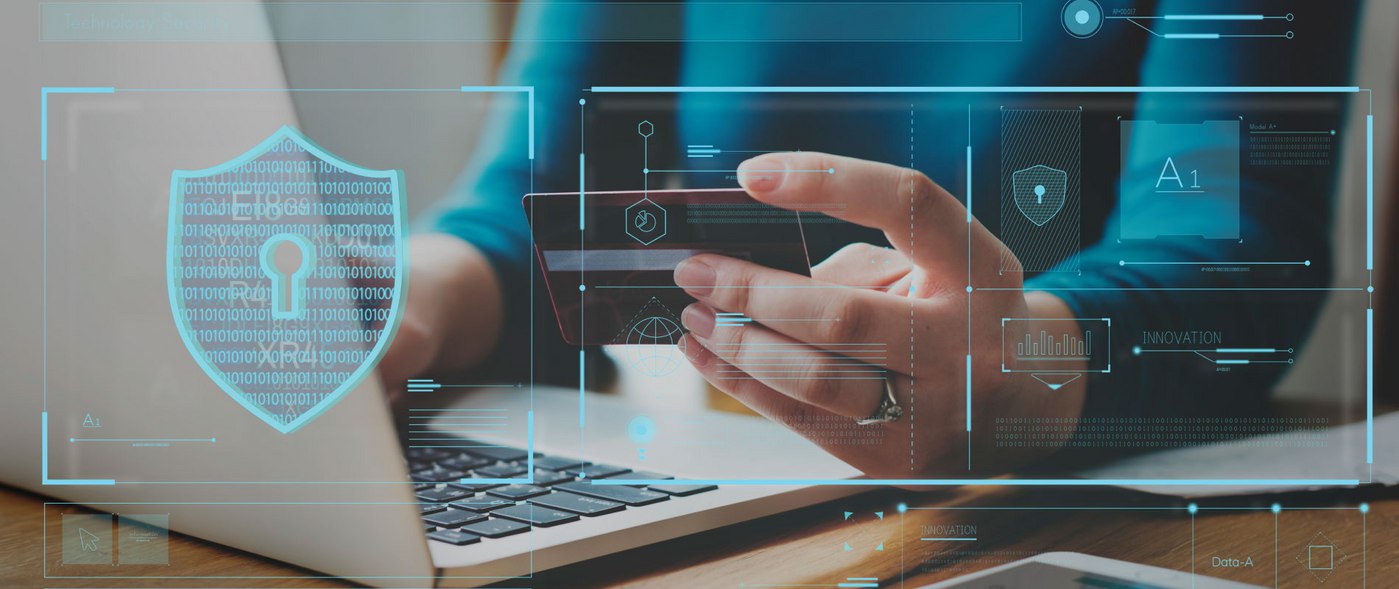 The emotions that come after being scammed can be devastating. Once you wrap your brain around being duped of your funds, the self-blame begins and you begin to over-criticize yourself thinking
What if I didn't do ...
It's all my fault because I shouldn't have...
I'm so stupid for falling for...
If only I would have ...
This wouldn't have happened if I ...
the important thing to remember: You're Not Alone!
This happens to a lot of people more often than you think, so don't blame or mistreat yourself over fraud.
As of February 4th, 2021, new data showed the Federal Trade Commission (FTC) received reports of consumers losing more than $3.3 billion to fraud in 2020. That's a mix of scams conducted through internet services, sweepstakes, lotteries, telephone, and mobile services.
As a financial expert who's heard more than enough horror stories about people falling victim to online scams I'm ready to share top advice from our IT Security Analyst and cover some tips for keeping your finances safe online.
what are some of the most common money scams online?
In 2017, nearly 2.7 million reports of financial scams were received by the Federal Trade Commission (FTC). Of those, 42.54% were fraud-based, 13.87% were identity theft, and 43.59% were related to other types of scams. Below are the top categories of reported scams in North and South Carolina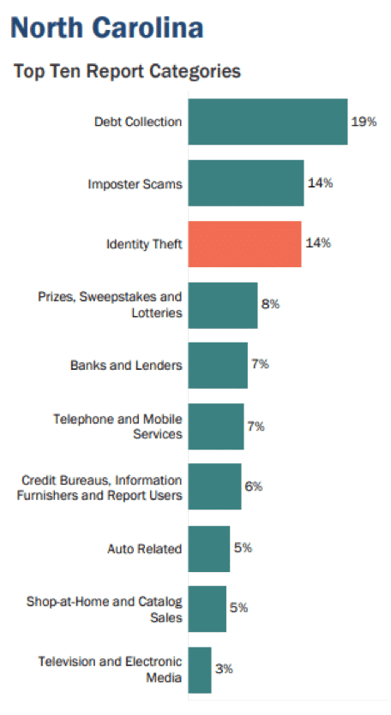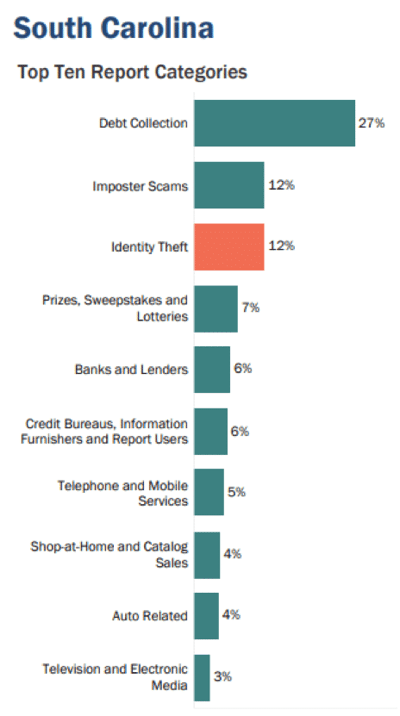 Does this scam look familiar?

You probably know where that message was going...
If you haven't heard of the "Nigerian Prince" email scam also known as the "Nigerian Letter", and the 419 letter scam- then know that it's the longest-running internet fraud in history. This is where the scammer swindles you of your money by sending you a letter telling an intriguing story and offering to share a hefty investment opportunity or a fortune.
what's a strong indicator of a money scam?
Earlier, when I shared the latest report of consumers losing more than $3.3 billion to fraud in 2020 - out of the various kinds of scams that are conducted - the most popular these days are email, social media, and phone calls.
a good rule of thumb - if it sounds too good to be true, it probably is!
Aside from popular scams like the Nigerian letter, scammers pretend to be someone you trust, such as a business you know, the government, friends or family, or job offers. If you answer an email, direct message on social media, or phone call that involves the following, just know that you're putting yourself at risk:
Paying money for a job you want to work. The way it works is the job pays you, not the other way around.
Money for a promise of something, like debt consolidation, assistance with obtaining a mortgage, etc. Legitimate services will provide you the product immediately.
The government needs your social security and banking account information. The federal and local governments will not use email, phone calls, or text messages to ask you for this information. EVER.
Getting a refund for something you didn't buy. You don't get money "just because." Remember… if it seems too good to be true, it probably is.

Receiving calls and texts asking for personal information and indicating your account is locked.

Unless you've activated your financial institution's bank with a text messaging feature, your institution should not contact you asking for your personal. At Skyla, we will never call and ask for your personal information!
Direct message on social media from someone you know about a quick money opportunity. This is common on social media like Instagram and Facebook. If you receive a message from someone you may know about a money opportunity, contact them directly by calling. Scammers like to hack accounts and DM people offering money opportunities requesting your personal information.
what should i do if i see a money scam in action?
STOP! Stop all contact with the scammer. Hang up the phone. Delete the email, text, or social media message. If you see it happening to someone else, tell the other person to do the same. Just don't respond.
Don't make any – or any additional – payments. If you are asked to pay, don't. It's tempting to stay involved thanks to the promise of receiving money back. But, at the end of the day, it's a scam. You won't get anything. Instead, the scammer will take what you have.
Contact someone. Tell your financial institution if you suspect something strange. They can help by tracking transactions, freezing or closing accounts, and providing you direction in how to try to get your money back, if possible. If you used Western Union or a similar company, contact them to stop payment to the scammer immediately.
Report the scam to the FTC (1-877-FTC-HELP) or your local authorities. They will tell you who you can contact if you don't think the FTC is the right organization to contact.
Tell your friends and family about the scam. Knowledge is power! That way, your friends and family won't fall victim to the same type of scam.
if you see a money scam in action on social media
Create or change your account settings to private.
Change your password. This will help from your account from getting hacked.
You can report suspicious posts, messages, and profiles to Facebook. Simply visit Facebook's Help Center "Hacked and Fake Accounts" section located within the Policies and Reporting tab. You'll see guides to follow to help keep accounts safe.
Report the scam to the FTC (1-877-FTC-HELP) or your local authorities.
what are the best practices i should be using when providing my financial information over the internet?
You should never provide your information to someone you don't trust. If you feel like it's a scam or a dangerous website, don't use it.
Make sure the website is secure. That can be identified by seeing "HTTPS://" and the lock icon in the address bar. Make sure you recognize the website address. When in doubt, call the customer service number and ask for the correct web address.
Use antivirus software on your computer at home. There are several options available. Just remember, you get what you pay for. The free antivirus programs aren't terrible, but they also aren't the greatest at protecting you. Go with names you know, like Avast, Norton, or McAfee.

Look for bad signs

. If you see this image below, then you should exit the page immediately.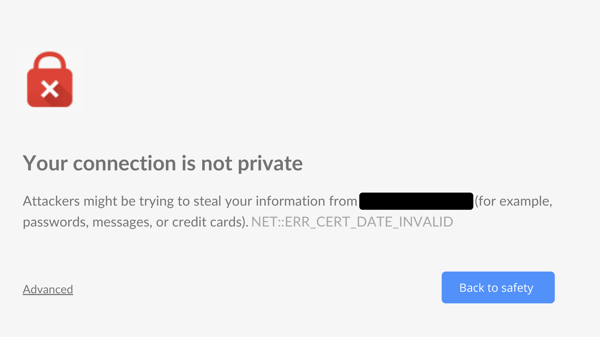 We can't possibly try to cover every scam scenario and go over the steps to fix each situation. However, if you follow these steps you'll have a much better chance of keeping your finances safe online. When in doubt, always contact the company you are working with directly. And always feel free to reach out to your financial institution if things seem fishy.
here's what you need to remember
Make sure the site you're using is secure and look for the HTTPS:// and the lock icon within the URL. On social media, scammers can easily hack a friend's account or copy their account information and pose as your friend offering a money opportunity. If you suspect a hacked or fake account on social media, report it. Facebook has a "Hacked and Fake Accounts" section within the Policies and Reporting tab.
You can also always read more about Account Security and Identity Theft on the Skyla website. If you have any other questions, feel free to contact our customer service representatives by email, give us a call at 704.375.0183, or visit a branch.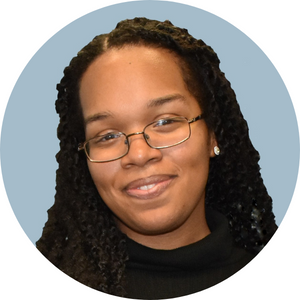 As the Content Specialist and author of the Learning & Guidance Center, Yanna enjoys motivating others by uncovering all that's possible in the world of finance. From financial tips and tricks to ultimate guides and comparison charts, she is obsessed with finding ways to help readers excel in their journey towards financial freedom.
LEARNING & GUIDANCE
more resources for your financial journey
Need to know if credit unions are as tech-savvy as banks and what services they offer? Here's a look at the digital services credit unions provide their members.
The chances of you being a victim of fraud is highly likely if you're not taking action and being cautious of protecting your assets. Here are tips you can personally do to safeguard yourself from fraud.
Join our Mailing List
& get articles sent straight to your inbox